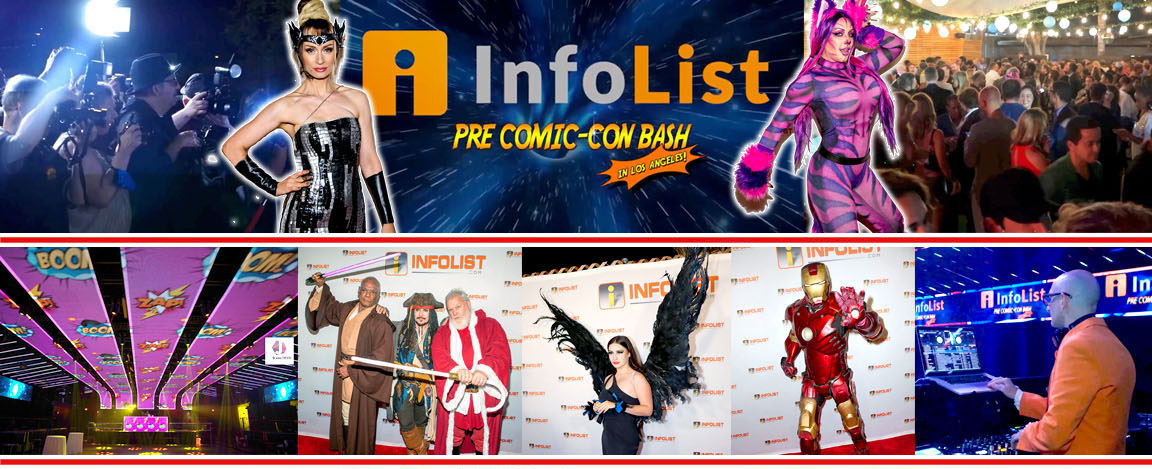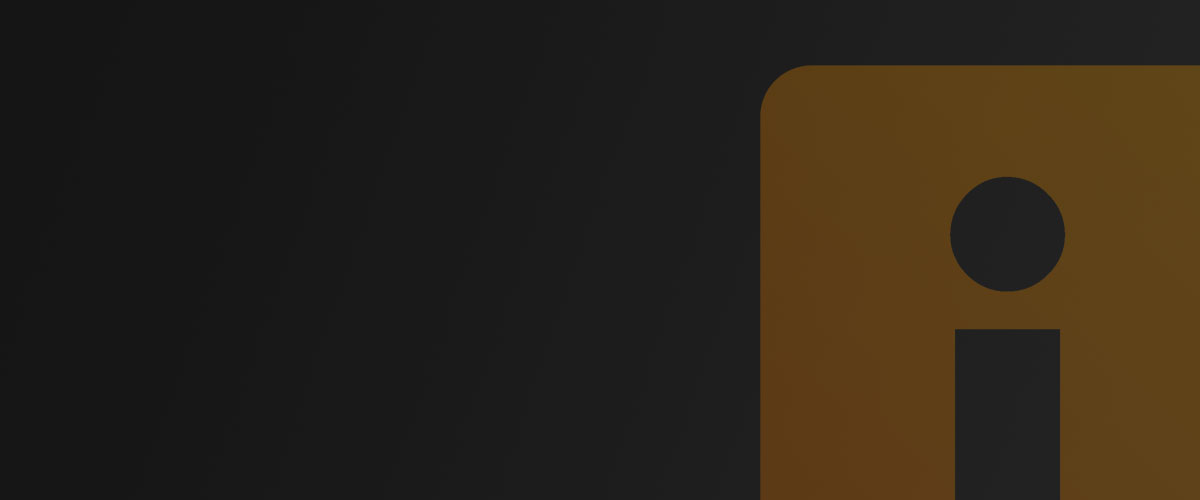 PRE COMIC-CON BASH in Los Angeles 2022 Highlights: Featuring Producers, Creators, Execs & Stars from Your Favorite Blockbuster Movies, Top TV Shows, Manga, Comic Books & Video Games!
INFOLIST.com RED CARPET PRE COMIC-CON BASH 2022!
This year's annual INFOLIST.com RED CARPET PRE COMIC-CON BASH was again the party of the year, with a great mix of A-List producers, creators, and stars from your favorite blockbuster films, top TV shows, comic books, anime, fantasy, sci-fi, horror, as well as top influencers and digital content producers, fashion, and models – plus some amazing Cosplayers as well!
We had some very HIGH-LEVEL NETWORKING – it was a chance to connect with top industry professionals – so you can find more work, make your own work, and get your projects made – all while HAVING FUN!
SPECIAL GUESTS – attendees included some of the biggest names in the industry, including producers, creators, writers, and stars from your favorite blockbuster films, top TV shows, comic books, anime and more – including The Umbrella Academy, Squid Game, Game of Thrones, Star Wars: Obi Wan Kenobi, Stranger Things, American Horror Story, Bling Empire, Shang-Chi and the Legend of the Ten Rings, Call of Duty,  Station 11, Black Panther, Peacemaker, Venom, Moon Knight, Ms. Marvel, Bumblebee, Guardians of the Galaxy, The Matrix: Resurrections, Comikaze Entertainment, Marvel Studios, Sharknado, Scorpion, Hellboy, Corpse Bride, WandaVision, The Boys,  Iron Man 3, X-Men, Pokemon: Detective Pikachu, Spiderman: Homecoming, Teenage Mutant Ninja Turtles, Power Rangers, Guardians of the Galaxy, Star Wars, Deadpool, Call of Duty, Metal Gear Solid, Aquaman, Stranger Things, Godzilla:  King of Monsters, The Simpsons, My Little Pony, Animaniacs, Dr. Strange, Venom, Xena: Warrior Princess, Pokemon, The Predator, Star Trek, Avatar, Transformers, The Matrix, Terminator: Rise of the Machines, Interstellar, Black Widow, Ghost in the Shell, Captain America: Civil War, Cabin Fever, Loki, Fear the Walking Dead, Free Guy, Morbius, Gotham, Underworld, Captain Marvel, Logan, Creepshow, Red Sonja, Young Justice, Avengers: Age of Ultron, Stargirl, Real Genius (classic 80s film – one of my favorites!) – and many more!!
PLUS – FUN-TECH GIVEAWAY from WOWWEE!!  We're giving away super fun-tech to lucky winners selected from VIP Tickets Holders!
And super-awesome SNACKS provided by Cookie Pop & Candy Pop – you've never tasted anything like this!
I hear SUCCESS STORIES from every InfoList event about how someone made a connection that got them a job or gig, helped them get their project done, or changed their life!
Check out the COMPLETE PHOTO ALBUM and EVENT VIDEO, and see the FULL LINEUP of Special Guests at the links below!
EVENT VIDEO:
https://youtu.be/RFER-_JpnIQ
PHOTO ALBUM:
https://www.facebook.com/media/set/?set=a.10166657227600381
Feel free to TAG yourself, and your friends!
(Note:  Facebook is now blocking the ability to share photo albums outside of FB – so you'll need a Facebook account to view the photos.  If you have trouble using the link above, just go to https://www.facebook.com/jeffgund, click "Photos," then navigate to the Pre Comic-Con Bash 2022 album)
Event Page with the Full Lineup of SPECIAL GUESTS:
https://infolist.com/listing/pre-comic-con-bash-in-los-angeles-2022
See the photo below for some quick highlights, but definitely check out the full album at the link above!



 
Hope to see you at the next event (Save the Date – September 8th for the Pre-Emmys Soiree!), and wishing you all much success in your creative endeavors!
-Jeff
Jeffrey R. Gund
INFOLIST.com
Follow INFOLIST on Instagram
Follow INFOLIST on Twitter
Like INFOLIST on Facebook
Join Our Facebook Group
---