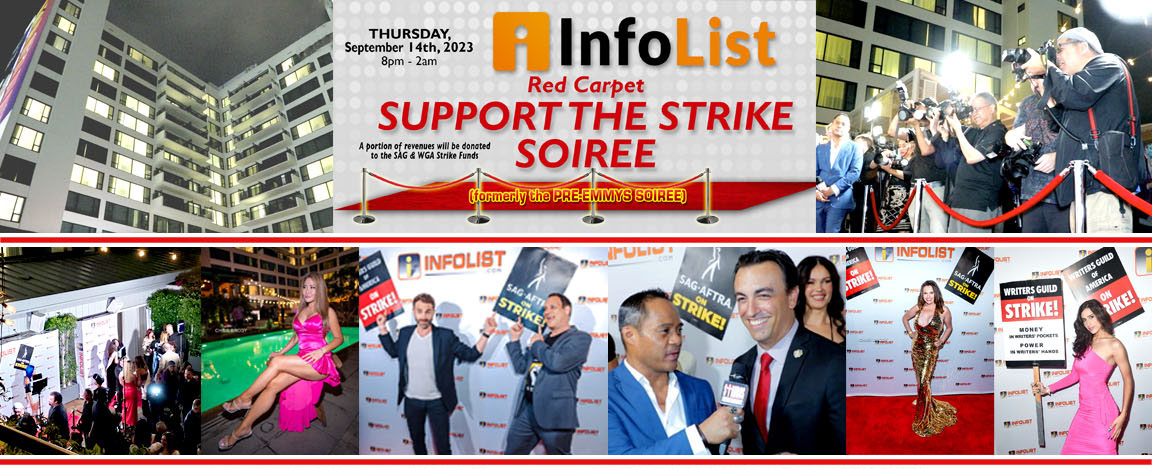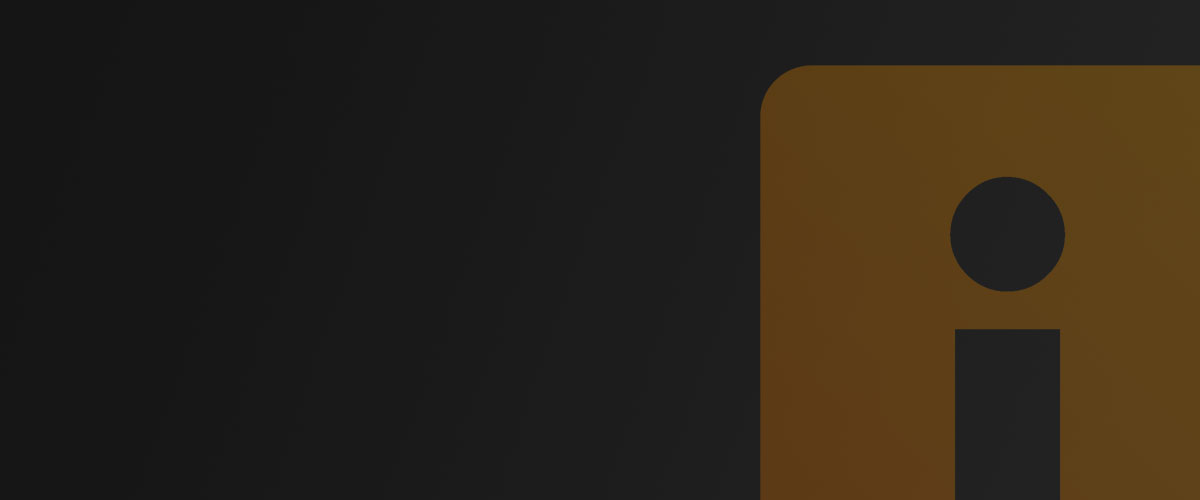 INFOLIST Red Carpet Support the Strike Soiree 2023 Highlights! A High-End Networking Event with Producers, Creators & Stars from Blockbuster Films & Top TV Shows!
INFOLIST.com RED CARPET SUPPORT THE STRIKE SOIREE!
This year, our annual Pre-Emmys Soiree has be replaced by the INFOLIST.com RED CARPET SUPPORT THE STRIKE SOIREE to not only bring awareness regarding the strike and inform everyone regarding the issues facing not only members of SAG-AFTRA and WGA, but that the precedents set here will affect the entire creative industry ongoing as well.  Plus this event provided not only welcome relief and fun during a stressful time, but also great networking and other opportunities to keep your career moving forward and make headway both during the strike and thereafter.   The event was a huge success with attendees including major industry professionals, including a great mix of A-List producers, creators, and stars from blockbuster films, top TV Shows, Music, Video Games, Influencers, Fashion, Models, and more!  PLUS top working industry professionals, and up and comers – all under one roof to support an important cause!
SPECIAL GUESTS included SAG-AFTRA Executive Vice President BEN WHITEHAIR, MAYOR OF BURBANK KONSTANTINE ANTHONY, as well as screenwriter of the Oscar-nominated Meet the Parents, JIM HERZFELD, and KEN DAVITIAN (starring in Borat, Cobra Kai, Meet the Spartans), Talent Agent MICHAEL EISENSTADT (Amsel, Eisenstadt, Frazier & Hinojosa, Inc. Talent Agency), Executive Producer of the SUPERMAN franchise ILYA SALKIND, Writer/Director SHANE BLACK (Iron Man 3, The Predator, Leathal Weapon), Composer/Music Editor SHIE ROZOW (Avengers: Age of Ultron, Hellboy 2, Corpse Bride), EMMY-WINNING Producer/Writer/Director GREGORI J. MARTIN (the EMMY-WINNING The Bay), plus 18-time EMMY-NOMINATED/WINNING star of The Bay, KRISTOS ANDREWS, as well as TIM RUSS ("Tuvok" in Star Trek: Voyager and  Star Trek: Picard),  AUSTIN RISING (starring in Peripheral), JANESHIA ADAMS-GINYARD (starring in Wakanda Forever, The Falcon and the Winter Soldier, Black Panther), Music Exec STEVE OWENS (43 Platinum and Gold Records including Michael Jackson, Bruce Springsteen, Lionel Richie, George Michael, and Journey), EMMY-WINNING Makeup Artist DOUGLAS NOE (Loki, Avengers: Endgame, The Hunger Games franchise), NAOMI GROSSMAN (starring as "Pepper" in American Horror Story, Exec Producer/Writer PATRICK DOODY (the EMMY-WINNING Nailed It!, Silent Hill Homecoming (video game))  LEILANI SHIU ("Teeka the Jawa" in Obi-Wan Kenobi), SEAN TRETTA (Co-Exe Producer – Star Trek: Picard), JESSICA LEE (Suitcase #16 on Deal or No Deal), KEN FOREE (starring in Day of the Dead), BILL MOSELEY (starring in  Halloween, and Night of the Living Dead)PLUS many more from Music, Fashion, and major INFLUENCERS, including STEVEN HE ("Emotional Damage!") with 7.3 million followers on TikTok, and more!
 
And it seems that only several days after this monumental event, the studios finally came around and negotiated with WGA, giving them much of their demands!  So, was it this event and all our photos, postings, and more that finally made the AMPTP realize that they needed to give in?  Sure, I'll take some credit, lol! – But in all seriousness, this was a huge joint effort where everyone who walked a picket line, every hashtag and posting, and everyone who stood strong during the strike all made the contributions which added up, piece by piece to the incredible final result for the WGA – which will hopefully set a great precedent for SAG-AFTRA who is now starting negotiations.  Let's all continue to stand in solidarity so we can help the actors achieve a similar outcome!
Check out the COMPLETE PHOTO ALBUM and EVENT VIDEO, and see the FULL LINEUP of Special Guests at the links below!
EVENT VIDEO:
Feel free to TAG yourself, and your friends!
(Note:  Facebook is now blocking the ability to share photo albums outside of FB – so you'll need a Facebook account to view the photos.  If you have trouble using the link above, just go to https://www.facebook.com/jeffgund, click "Photos," then navigate to the Pre-Oscars Soiree 2023 album)
IMPORTANT – Please note that many of you have a number of photos which are located  THROUGHOUT the album – even if you have some photos near the top, be sure to SCROLL ALL THE WAY DOWN to make sure you don't miss any of your other photos!
You can also see the selected photos on GETTY IMAGES at:
https://www.gettyimages.com/photos/infolist-support-the-strike-soiree
Thank you to all our amazing  photographers:
Al Ortega (Getty Images)
Chris Brody
Climactic Art
Nelson Shen
Maurice Samuels
Priten Vora
Alex Zamyatin (videographer)
 
And PRESS including:
A'laisia Simone with JemmzTV
Silvia Santos (Compulsive Magazine)
See Interviews by Celi Cell with WellConnectedTV at:
https://www.instagram.com/wellconnectedtv/
See Interviews by Tyrone Tann with Stauros Entertainment at:
Ben Whitehair (EVP of SAG-AFTRA):  https://www.instagram.com/reel/CxeI1esvE34/
Konstantine Anthony (Mayor of Burbank):  https://www.instagram.com/reel/CxWUIjnye4C/
See more video from Jemmz TV at:
https://www.youtube.com/watch?v=ko-TpTai9OM 
Event Page with the Full Lineup of SPECIAL GUESTS:
https://infolist.com/listing/red-carpet-support-the-strike-soiree-formerly-pre-emmys-soiree-2023/
 
See the photo below for some quick highlights, but definitely check out the full album at the link above!

Hope to see you at the next event (our Holiday Extravaganza on December 7th!), and wishing you all much success in all your creative endeavors!
-Jeff
 
Jeffrey R. Gund
INFOLIST.com
Follow INFOLIST on Instagram
Follow INFOLIST on Twitter
Like INFOLIST on Facebook
Join Our Facebook Group
---