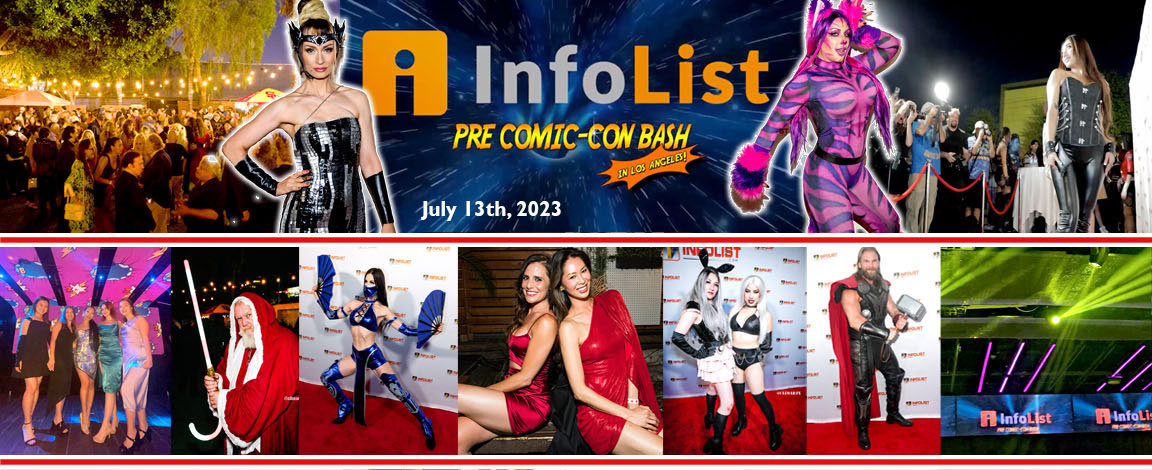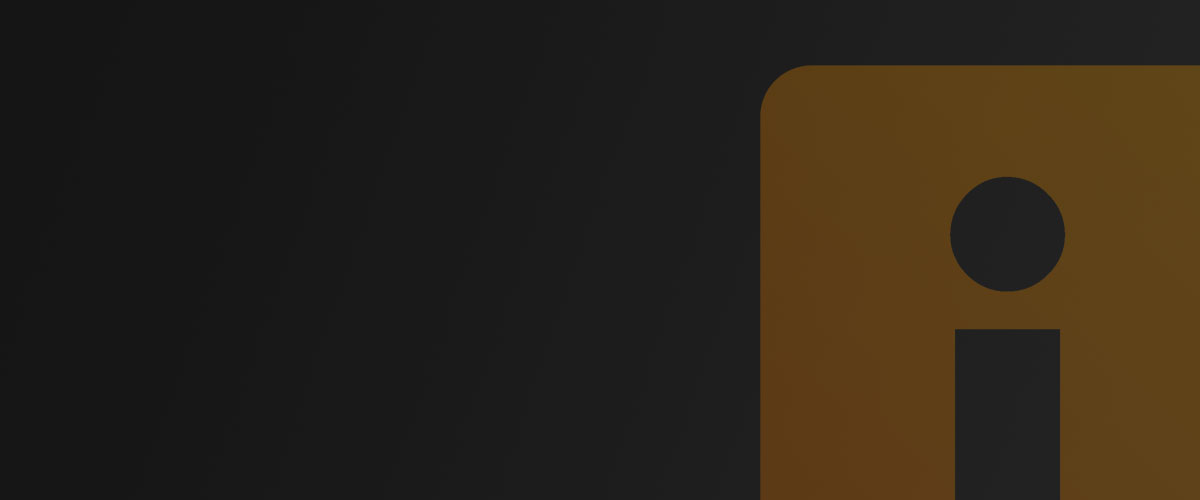 INFOLIST Red Carpet Pre Comic-Con Bash 2023 Highlights! A High-End Networking Event with Producers, Creators & Stars from Film, TV, Comic Books, Anime, Video Games, Music, Cosplay & More!!
INFOLIST.com RED CARPET PRE COMIC-CON BASH!
This year's annual INFOLIST.com RED CARPET PRE COMIC-CON BASH was an amazing success, with some of the most iconic names in the industry, and a great mix of A-List producers, creators, and stars from your favorite blockbuster films, top TV Shows, Anime, Music, Video Games, Influencers, Fashion, Models, Cosplayers, and more!  PLUS top working industry professionals, and up and comers – all under one roof!
Thank you to everyone for helping to make the night an incredible success!
It was great to take time and celebrate everything Comic-Con, Fantasy, Sci-Fi, Animation, and more – all while HAVING FUN, and connect with industry professionals – so you can find more work, make your own work, and get your projects made!
SPECIAL GUESTS include Executive Producer of the STAR TREK franchise ROD RODDENBERRY (including Star Trek:  Discovery, Star Trek: Picard, Star Trek: Lower Decks, etc.), Executive Producer of the SUPERMAN franchise ILYA SALKIND, Writer/Director SHANE BLACK (Iron Man 3, The Predator, Leathal Weapon), top Execs from COMIKAZE ENTERTAINMENT/L.A. COMIC-CON (formerly Stan Lee's Comikaze), Producer LARRY KASANOFF (True Lies, Mortal Kombat, Lego Star Wars, and writer of the book A Touch of the Madness – How to Be More Creative by Being a Bit Crazy, coming out Sept. 12th!), Producer/Writer STEVEN L. SEARS (Xena: Warrior Princess, Swamp Thing, Sheena, The A-Team), several POWER RANGERS, including Black Power Ranger WALTER JONES, Publisher KERRY O'QUIN (Starlog, Fangoria, Cinemagic magazines), Composers STEVE & JULIE BERNSTEIN (Animaniacs, Pinky and the Brain), PLUS Celebrity Guests including E.G. DAILY (starring in Rugrats (movies & TV), The Powerpuff Girls (movies & TV), Babe: Pig in the City, Pee Wee's Big Adventure), JANESHIA ADAMS-GINYARD (starring in Wakanda Forever, The Falcon and the Winter Soldier, Black Panther), NAOMI GROSSMAN ("Pepper" in American Horror Story), MARY CHIEFFO (starring as "L'Rell" on Star Trek: Discovery), as well as Talent Agents from CESD Talent Agency,  and more from Stranger Things, Suicide Squad, The Hunger Games, The Twilight Saga,  The Mandalorian, Star Wars:  Obi-Wan Kenobi, True Blood, Teenage Mutant Ninja Turtles, Catwoman, The Monkey King, Men in Black, Bloodshot, Venom, Dawn of the Dead, Call of Duty, Harry Potter, plus major Influencers & Content Creators with millions of followers, and more from music, and fashion, video games,  anime, and many, many more!
I hear SUCCESS STORIES from every InfoList event about how someone made a connection that got them a job or gig, helped them get their project done, or changed their life!
Check out the COMPLETE PHOTO ALBUM and EVENT VIDEO, and see the FULL LINEUP of Special Guests at the links below!
EVENT VIDEO:
Feel free to TAG yourself, and your friends!
(Note:  Facebook is now blocking the ability to share photo albums outside of FB – so you'll need a Facebook account to view the photos.  If you have trouble using the link above, just go to https://www.facebook.com/jeffgund, click "Photos," then navigate to the Pre-Oscars Soiree 2023 album)
IMPORTANT – Please note that many of you have a number of photos which are located  THROUGHOUT the album – even if you have some photos near the top, be sure to SCROLL ALL THE WAY DOWN to make sure you don't miss any of your other photos!
You can also see the selected photos on GETTY IMAGES at:
https://www.gettyimages.com/search/2/image?events=776005094
 
Thank you to all our amazing  photographers:
Al Ortega
Christine Belle
Chris Brody
Climactic Art
Priten Vora
Alex Zam
Event Page with the Full Lineup of SPECIAL GUESTS:
https://infolist.com/listing/pre-comic-con-bash-in-los-angeles-2023/
See the photo below for some quick highlights, but definitely check out the full album at the link above!

Hope to see you at the next event, and wishing you all much success in all your creative endeavors!
-Jeff
 
Jeffrey R. Gund
INFOLIST.com
Follow INFOLIST on Instagram
Follow INFOLIST on Twitter
Like INFOLIST on Facebook
Join Our Facebook Group
---