Premium Member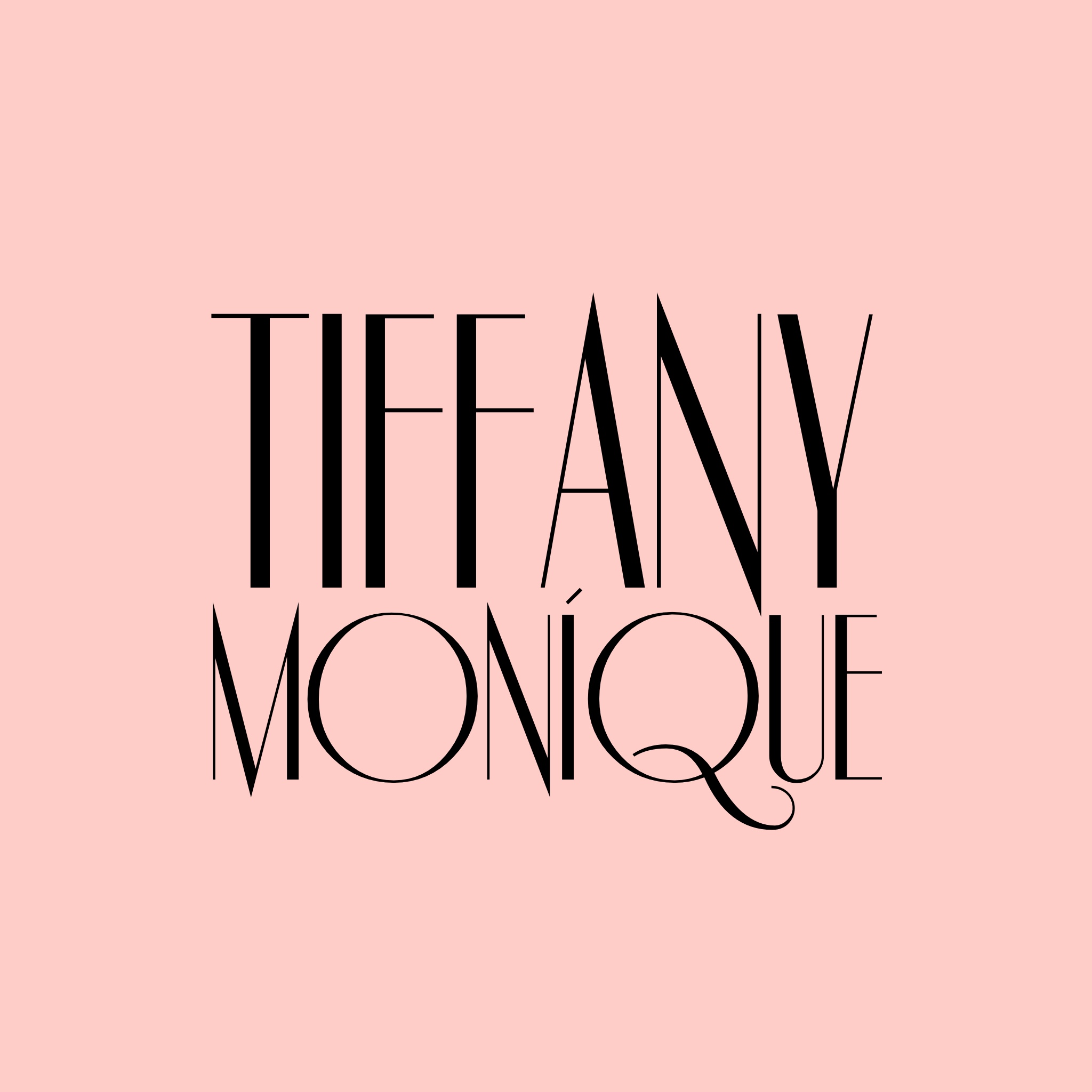 Profession
Blogger
Music Industry
Singer
Songwriter
Voice Over
Singer - Lead Background Vocalist for Beyoncé - Songwriter - Recording Artist
---
Personal Bio
Best known as one-third of Beyoncé's background singers known as "The Mamas," vocalist/songwriter Tiffany Moníque stepped out of the shadows with her debut EP Nemesis, released digitally everywhere on June 15, 2010. On this introductory project, Tiffany collaborated with seasoned musician, producer and Beyoncé's music programmer, Kevin "Kwiz" Ryan along with partners Marlin Smith and Tony "T-Ro" Carter of Digital Khaoss Productions.
While on tour with Beyoncé, Tiffany met Kwiz and he witnessed Tiffany stand-in for Beyoncé at sound check one afternoon and was thoroughly impressed. "I was so used to hearing her blend in as a background singer, but after hearing her sing 'Dangerously In Love' I realized she was a powerful soloist as well." Kwiz recalls, "Over time, Tiff and I became friends and talked extensively about doing a project together. So, on one of our breaks from the tour, we recorded what is now the song on this EP called "When." That's when my production partner Marley and I realized that Tiff was not only a dope singer, but a dope songwriter as well."
With Nemesis, the duo created a five-track gem that highlighted Tiffany's stylistic diversity. "The first single and title song 'Nemesis' is partially influenced by meeting so many naysayers who told me I would never make it as a professional singer," says Tiffany. A native of Tennessee, her mom moved them to Newark, New Jersey when she was five. "A few record company executives told me that although I had the talent, I didn't have the look. And over the course of my journey, I've encountered others who maintained a negative outlook on the potential of my success. Nemesis expresses my determination to prevail."
Ranging from the heavily hip-hop influenced title-track to the bubbly Motown grooves of "Only Love" to laidback rhythms of "When," the first song they recorded for the project, Tiffany's voice is majestic. Tiffany wrote all the lyrics and melodies on Nemesis. As students of music, from the Brit-soul of Loose Ends to the lyricism of Earth, Wind & Fire, Tiffany and Kwiz also pay homage to Motown, throwing a little Diana Ross sass into the stunning "Only Love," a song Tiffany dedicated to her baby boy Jordan.
One of the standout tracks on Nemesis is the melodic "Anytime," a song about unrequited love. "'Anytime' was written about a childhood crush I had on someone who was not interested, but capitalized on the attention I gave. I presume I was not his type as a child, but later in adulthood, our paths crossed and he admitted his regret. He said that he had not realized I'd turn out to be the woman I am today and that he'd always regard me as 'the one that got away.' In 'Take Your Time,' a woman recognizes the comfort and security she's found with her love and her desire to spend her time honoring and celebrating it. It portrays a bond between a woman and man that is so beautiful, words can't be found to accurately describe it."
Singing since the age of three, Tiffany has always been actively involved in church. "I went with my grandmother every Sunday and was involved in every ministry," she pleasantly recalls. By the time she was in high school, Tiffany was a director in the church's music ministry. Yet, while she knew well the songs in her hymnbook, Tiffany also found joy listening to seasoned soul singers on the radio. Listening to artists like Stevie Wonder, Aretha Franklin, Donny Hathaway and Chaka Khan, for whom her Aunt Beverly once sang backgrounds, Tiffany was inspired.
Her mother, a school educator and administrator, was always encouraging, even trying to get her on television show, Star Search. Tiffany entered her first talent show at eight-years-old and amazed the rowdy audience with a version of the Whitney Houston's ballad "You Give Good Love." Smiling, she says, "my mother was nervous for me, because the crowd booed almost everyone who came to the stage. But, they liked me and I won first prize."
Ten years later, Tiffany was awarded a music scholarship to Morgan State University in Baltimore. "We had a few choirs at school and I was chosen for all, including the Morgan Singers." Tiffany's involvement with the distinguished choir led to the opportunity to travel around the world as a member and soloist under the direction of the late Dr. Nathan Carter. One of her personal accomplishments during this time included performing a solo during Pope John Paul II's historical visit to the United States in 1996.
After college and back in New Jersey, Tiffany began attending open mic nights at the Village Underground in Greenwich Village (New York City). Soon after showcasing her considerable skills, she met singer Melonie Daniels, the woman who would change the course of Tiffany's professional life. A background singer for Mariah Carey, one day Melonie asked Tiffany if she wanted to perform with the pop diva on a BET Christmas special. More importantly, that one job led to several other background opportunities for artists such as Kenny Loggins, Christina Aguilera, Yolanda Adams, Donnie McClurkin, Faith Evans, Regina Belle, Michelle Williams, Carl Thomas, Avant and Mya.
After having her son in 2005, she shifted her priorities and got a steady job working for a pharmaceutical company. "It was promising, but I was so miserable there because all I wanted to do was sing." Out of the blue, she got a phone call advising that she had been selected for an international tour with Beyoncé. Reluctant of leaving her family and son who was one at the time, she decided to pursue the opportunity. "I was afraid to leave, but I felt God had sent this blessing directly. I didn't have to audition, so I quit my job via email and kept it moving" she says. With the support of her family, who cared for her son while Tiffany was on the road, she sang with Beyoncé around every inhabitable continent. "I've gotten a chance to see everything I've ever wanted to see including the pyramids, the Great Wall of China and the man-made islands of Dubai."
In an early rehearsal, after Beyoncé learned that all of the background vocalists and male dancers were parents, she jokingly referred to them as "The Mamas" and "The Papas." "For the background vocalists, the name stuck," said Tiffany. While working with Beyoncé, she has developed an international following and participated in both the 2007 and 2009 world tours. One of the performances from the 2007 tour, "Me, Myself & I", featured The Mamas and gained Beyoncé a nomination for Best Female R&B Vocal Performance at the 2009 GRAMMY® Awards. In 2007, she was also featured on National Public Radio's All Things Considered radio broadcast of "What Makes A Great Backup Singer" for her knowledge and experience as a background vocalist.
Teaming with talent and innovation, Tiffany Moníque's powerful debut Nemesis takes chances while still managing to embrace the power of traditional soul. Indeed, this is what R&B has been waiting for.
---
Latest Activity
Sorry, there was no activity found. Please try a different filter.