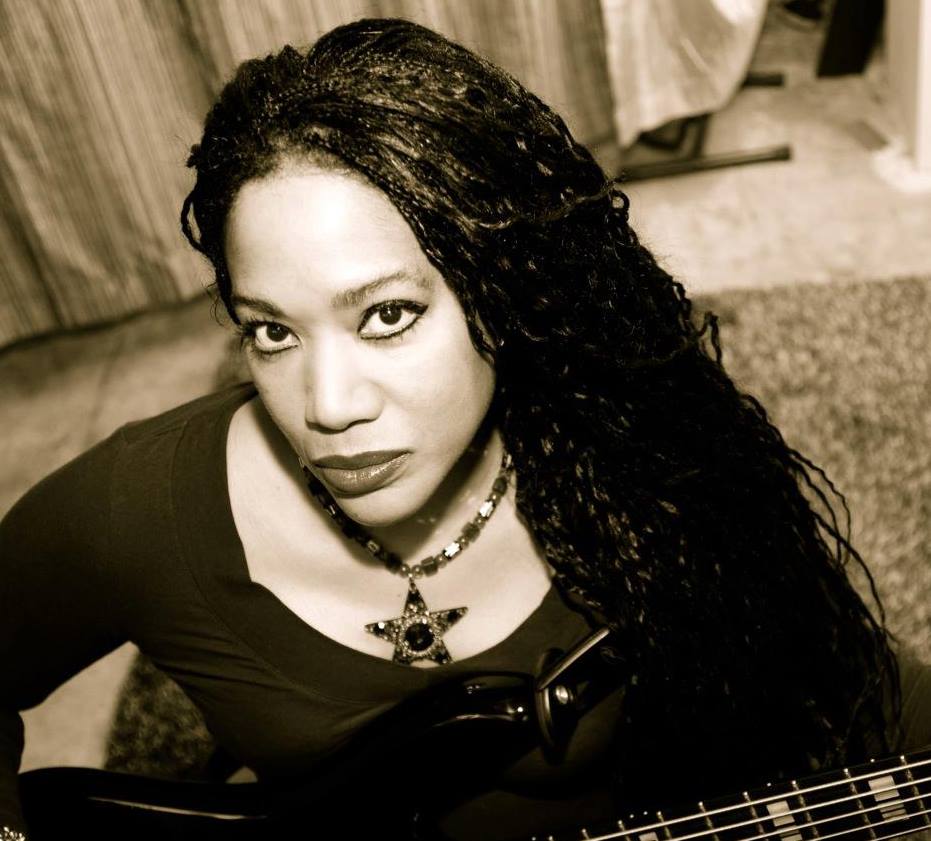 Profession
Actor
Host
Music Industry
Musician
Producer
Singer
Songwriter
Writer
Artist/Musician/Actor
---
Personal Bio
                                                                     STARR CULLARS  
                                                               Musician/Actor/Martial Artist
                                                                 starrcosmic@hotmail.com
                                                                        818-799-9584
*Bass-player/Singer/Songwriter/Bandleader
*Theatre/Screen Actress/Performer
*Choy Li Fut Kung Fu-Martial Artist                                    
   The only woman to ever become the sole-female-musician/instrumentalist-member of Parliament-Funkadelic; and the chosen woman  named by Paul Stanley of KISS and Mark Hudson (Grammy Award-Producer); to be the "Queen of Rock!" today!
   Such are the talents of Starr Cullars (pronounced Colors)…
   Starr was one of the stars of VH1's "Rock N Roll Fantasy Camp, Season 2"; where she performed and bonded with Rock Industry Legends: Paul Stanley, KISS; Mark Hudson (Award-Winning-Producer); Sir Eddie Kramer (Engineer/Producer); Sammy Hagar, Van Halen; Phil Cullen, Def Leppard; Duff and Matt, Guns & Roses! Starr was embraced, endorsed and "crowned" a Rock-Royal-Becoming, by the Rock Legends!
   The only female instrumentalist/musician to have ever been made a member of the Parliament-Funkadelic; being  a member George Clinton's PFunk Dynasty gave Starr her major-credo-papers! Ms. Cullars has toured the globe performing and recording with PFunk. And later on Starr and her hard-rock-band, The SCC became an opening-act on the PFunk Tours. Also add this to the facts; Starr was first auditioned and seen by Prince first! Because of Prince's overloaded plate; Starr decided to be embraced and hired by George Clinton & Clan! Prince continued to follow her progress!
   Starr is also a Theatre-trained, Screen Actress; who is currently featured and starring in two independent films. One is a documentary about the very few Black Women in Rock Music. The other a full-feature twisted-dark-romantic-comedy taking place in LA and Amsterdam, Holland; that is sure to be crazy and hilarious!
   The Starr Cullars Crew has been compared to Queen, Lenny Kravitz, Prince, and the Red Hot Chilli Peppers; but the sound is definitely the band's own unique style, and 
worthy of the strong underground following it has developed. The Band is a serious rocket shooting through space…freeing minds and asses wherever it rocks and rolls.
   With 3 CDs released and the latest release "Living Galaxy" is heralding the next tour-runs. Released through Starr's company, Cosmic Nation Productions, the forth coming album will officially document Cullars' spin on the continuing legacy of rock. 
   Prepare yourself to rock, to groove and bang your head with the Amazon rock star phenomenon!
---
Latest Activity
STARR CULLARS, The Amazon Warrior is releasing her 3rd CD, "Living Galaxy" this 2019!
And The IDIOM Voice Over Talent Agency has contracted The Amazon Warrior!