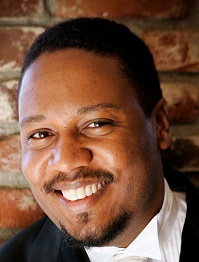 Profession
Actor
Director
Filmmaker
Writer
---
Personal Bio
J.R. Jarrod is a Los Angeles-based screenwriter, director and actor with a BFA in film/minor in drama from Syracuse University, and an MFA in film directing from Columbia University. He is also a member of SAG-AFTRA.
The writer-director of the independent, urban, coming-of-age feature film "Divided We Stand," J.R. spun a tale of sexual assault, betrayal and abuse of power well before those issues filled our current public discourse. He also stars as the film's lead Troy Jefferson.
"Divided" won Columbia's coveted and prestigious Milos Forman grant, and an Eastman Kodak film stock grant based on the strength of its screenplay.
In 2021 J.R.'s sci-fi/fantasy spec placed in the semifinals of the FADE IN AWARDS Sci-Fi Competition. In 2020 his genre scripts garnered 7 script competition placements in the Final Draft Big Break Competition, Shore Scripts Feature Contest, Creative Screenwriting Unique Voices Screenplay Competition, the Page International Screenwriting Awards, and Screencraft's Sci-Fi & Fantasy, and Screencraft Fellowship competitions. In 2019 he placed in the semifinals of the WGA Writers-for-Writers Fellowship.
He served briefly as Assistant to Senior Counsel, Warner Bros. Pictures, and as a consultant on IndieVision Films' international genre film sales catalogue.
From fairy tale/spy thrillers, to supernatural horror, to action/crime thrillers, J.R.'s brand of dark but redemptive genre films offer high entertainment value and broad commercial appeal.