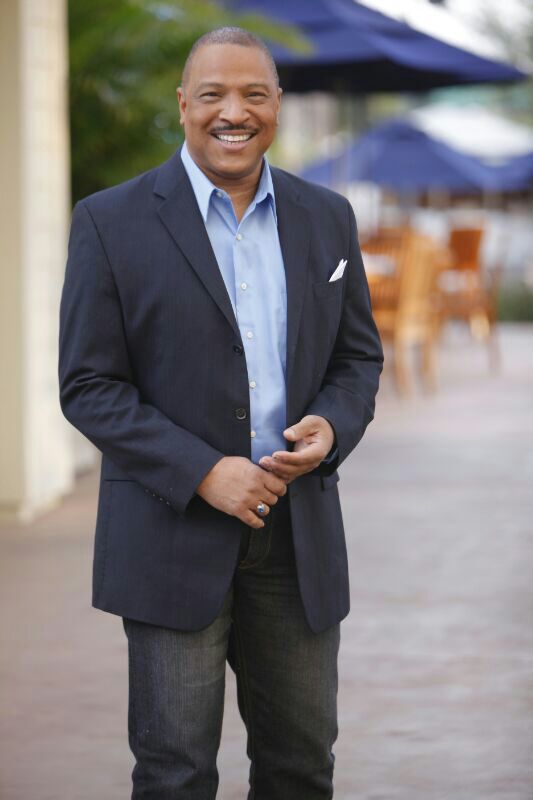 ---
Personal Bio
Harold Briscoe is a television host, author, news anchor and teacher. Also, his body of work includes television commercials, theater acting, corporate training videos and lecturing in both American and World History courses.
Reared in Kansas City, Missouri, Harold got his start in broadcasting in 1985 after getting a master's degree in Communications from Southern Illinois University. Starting in the business as a host of his own Public Television show "The Professionals," he's won numerous awards including Addy Awards, (1992), National Bar Association Television Award of Merit(1992), Angel Awards(1991 and 1992) and Detroit Emmy Award Nominations (1990 and 1991) and "Best Local Television News Anchor," The Weekly Planet Newspaper, 2002.
If it has anything to do with television or entertainment, Harold has truly earned the right to say, "Been there, done that!" With more than twenty years of on-camera experience, he's moved quickly through the ranks of local television markets to become one of the most versatile national talents in the industry. With his mid-western charm, candor and smooth delivery, Harold is a multi-faceted performer just coming into his stride.
When not working, he spends time with his friends, family and his German Shepherds.
---
Latest Activity
Sorry, there was no activity found. Please try a different filter.