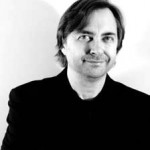 ---
Personal Bio
I left a career in international advertising and branding to pursue my passion for writing.  I've written over a dozen novels (3 published), scripts for features in Drama, Comedy and Rom-Com as well as television treatments (reality and scripted).  I am a Screenwriting U alumnus, member of the Academy of American Poets, The National Writer's Union, and Wisconsin Writer's Association. I work part-time as a proofreader and assistant editor for a local newspaper.  I live in the upper peninsula of Michigan with my wife where I restore vintage British sports cars.  
I have several completed scripts in various genres and an awesome television comedy series with pilot, ten episodes for first season and a story bible that takes the show out five years.  
Latest Activity
Outstanding script available – low-budget feature-length drama set in 1967 with limited number of locations. Drama with dark undertone (think 3 billboards) and romance.