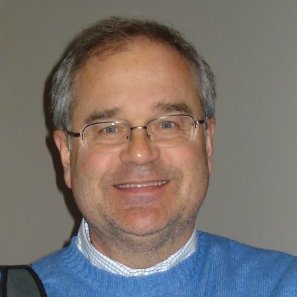 ---
Personal Bio
Wayne Page
8051 Witts Mill lane
Cincinnati
OH 45255
513-834-8036
770-530-2041
pagecompass@yahoo.com
Representation
Babz Bitela
916-412-1387
bbmovieagent@gmail.com
Silver Bitela Agency
CA
EXECUTIVE SUMMARY
Short story writer and creative writing instructor who has figured out how to write engaging, page-turning screenplays.
'Consider' coverage report from Screenplay Readers encourages me that I can write. 
Feature Film Script: Up the River
• Drama 
• Short story version –  quarter finalist in The ScreenCraft 2017 Cinematic Short Story Contest (from 1,400 entries).
Logline: Best friend kayakers determine to save a kidnapped girl after finding her soaked journal in a wilderness river rapids.
Feature Film Script: Barnstorm
Contest quarter finalist: 2018 Los Angeles International Screenplay Award (2,500 entries).
• Dramedy/Family
• 'Consider' coverage report from Screenplay Readers.
Logline: Bullied since childhood, a bumbling student pilot crashes in an eccentric widow's woods and becomes her farm hand to complete his belated coming-of-age.
Feature Film Script: The Ghosts of Serpent Mound
• Crime/Mystery
Logline: An ancient Indian ghost is accused of shooting a 900-year-old arrowhead through a young lover's neck at iconic Serpent Mound.
Feature Film Treatment: Grandpa's Trunk
• Historical Adventure
Logline: Two teenage boys face a Nazi firing squad as they relive their great-grandfather's WWII exploits after they discover an old Army trunk that enables time travel. 
Musical Play: The Woodsman and His Backpack
• Comedy/Children's Christian Musical Play
• Fifteen original songs
Logline: Neighborhood kids run away and meet an old woodsman who reveals life lessons through good humor and music.
Musical Play: Bury Old Man Gruff
• Drama/Coming of Age/High School Musical Play
• Eighteen original songs
Logline: A father's relocation uproots two teenager's lives. A sophomore son fits in quickly. The senior daughter stumbles into the drug scene. Understanding and peer support, plus the encouragement from a 'hip' senior citizen save the day.
Short Stories and Musical Compositions
• Active creative writing leader at the University of Cincinnati OLLI program
• Over forty copyrighted original songs
Latest Activity
Sorry, there was no activity found. Please try a different filter.