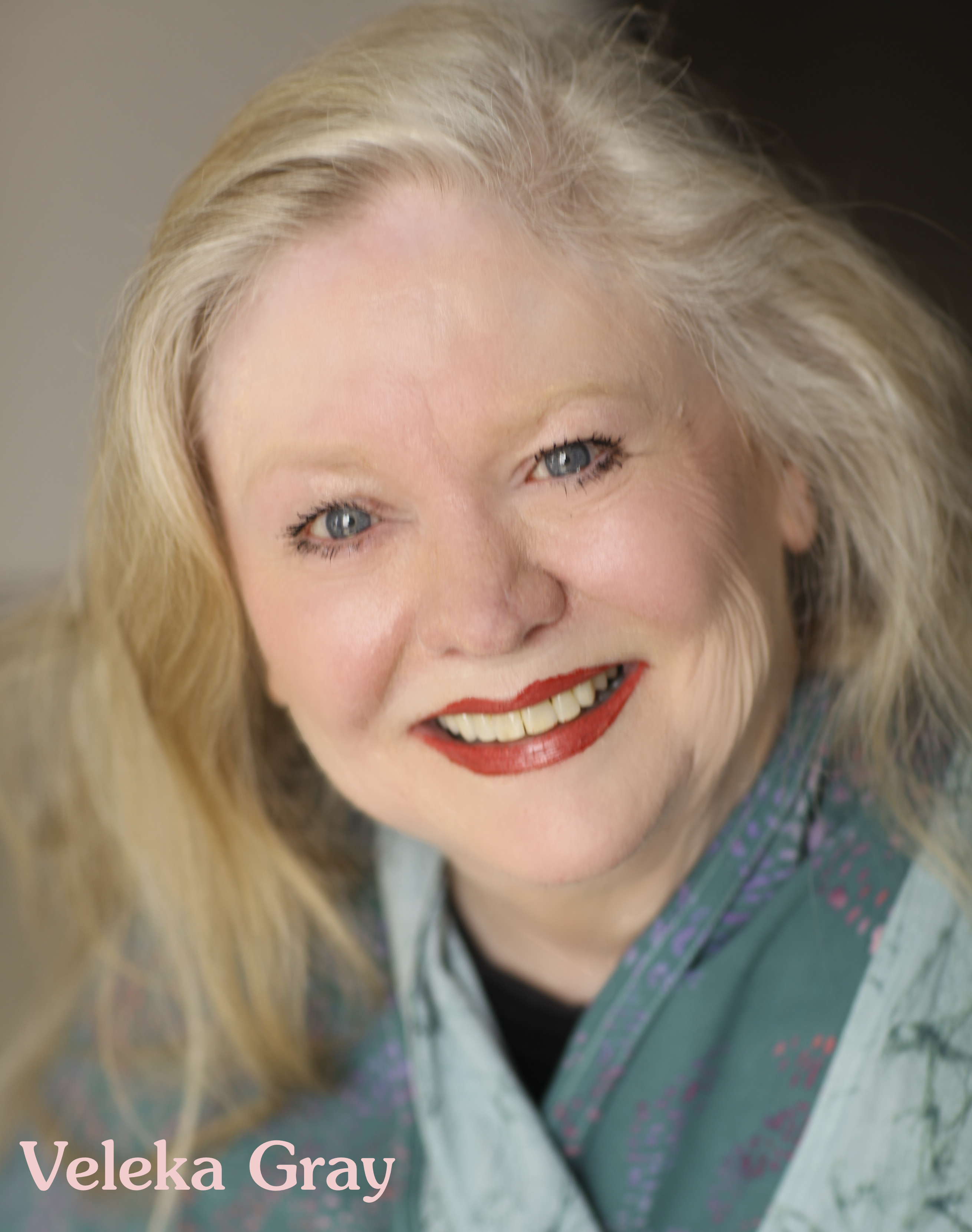 ---
Personal Bio
Winner of the prestigious Star Performer Award from the NOLA Voice Talent Foundation, Veleka's voice is recognizable to millions of fans who saw her on Broadway, watched her on television, and who listened to her books on Audible and to her roles on the "CBS Radio Mystery Show".
These days when Veleka is not in her Writing Room developing a thriller TV series for binge watchers, she's in her Recording Room narrating audiobooks or voicing commercials.
Veleka became a professional actress and singer at age six in her hometown of New Orleans. Her first professional voiceover work was singing jingles for Dixie Maid Sugar at age eight. She started narrating books in her teen years as a regular volunteer reader at The Lighthouse For The Blind.
When she moved to New York, Veleka set a record on daytime TV by starring in nine different roles in six soap operas, seven of which were contract (leading) roles… more than any other actor in daytime history.
Her best-remembered parts include Vicki Paisley on "Somerset," Lyla Montgomery on "As the World Turns," and the unusual dual role of Ruby Collins and Dr. Sharon Reaves on "The Young & The Restless." She is the only actress in soap history to play two roles on the same show at the same time that were not related in any way.
She also trod the boards of Broadway for David Merrick and at the Roundabout Theater, both times directed by Peter Levin, and she got rave reviews as Thelma Wonderland in Jack Aranson's national tour of "Dylan".
As an acting coach, she has written, produced, and directed eight films to give her students film for their reels.
She had the honor of being chosen for the SAG Awards Nominating Committee for 2019, is a former Board Member of Women in Film and Television, and a forty-year member of the National Academy of Television Arts & Sciences where she has been a finalist judge for the national Emmy Awards since 1975.
A logophile, Veleka was a Latin major in college to learn the roots of words. She is Point Two in the Enneagram, an ENFJ, a member of MENSA in the 99 percentile, loves solving puzzles, and was inducted into the Louisiana Entertainment Hall of Fame in 2004.
---
Latest Activity
Sorry, there was no activity found. Please try a different filter.