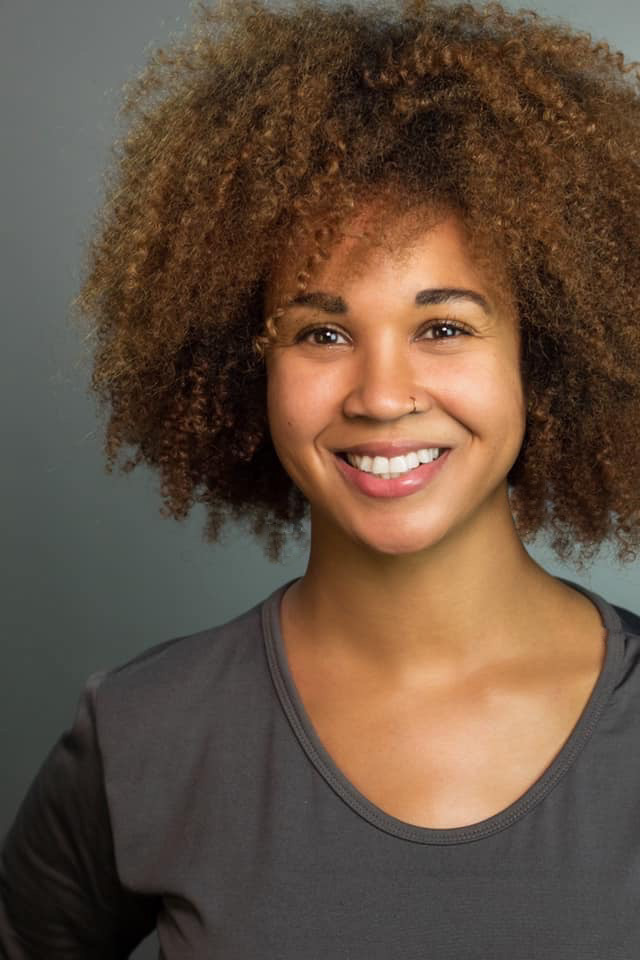 ---
Personal Bio
Modest Jones formally created Modest Jones, LLC dba Modest Jones Organic in 2018. She trademarked her name and has worked as an independent contractor and self-employed entity since 2006, following her graduation from Framingham State University. Modest received her Bachelor's Degree in Communication Arts, in 2005, with a few points shy of a Psychology Minor and got her start as a brand ambassador/promotional model after being discovered by a John Casablancas scout while working at Steve Madden at the Natick Mall. 
Modest Jones, LLC is an entertainment company that currently focuses on the media appearances, publications and bookings for Modest Jones and members of her immediate family. Modest Jones Organic is the portion of the family-owned business that is directed toward food, clothing and cannabis. The word "organic" in the name unleashes Modest's dreams of bringing her home gardens to the next level. She is working toward growing her own crops for plant-based food, clothing and medicine on a much larger scale. Modest Jones is an individual, a brand and a lifestyle. Modest Jones, LLC dba Modest Jones Organic is a company based in the entertainment industry. Their main focus is food, clothing and cultivation. 
Modest is probably most recognized for a Verizon commercial that was directed by Bryan Buckley. The commercial launched in 2019 and included five members of MJ's immediate family. Jones has been in the entertainment industry since 2005 and also has Hip Hop management, public relations and promotional accolades under her belt. 
Born and raised in Boston and New York, the East Coast music scene was a major influence on MJ's style and attitude. New York Hip Hop Culture is evident in her fashion and events. Growing up, Jones participated in various talent shows and writing contests, leading her to be crowned as the East Longmeadow Homegrown Festival winner two years in a row for her original poetry. Modest is a published poet and freelance writer who currently writes for Vegas Cannabis Magazine, where she is also in marketing and advertising.
Although Modest claims not to be "much of a dancer", she was a backup dancer for the R&B group Intro at the Nokia Theater in New York City and she danced on stage with Kirk Franklin at the 34th Annual Stellar Awards in Las Vegas, 2019. Modest took Jazz, Hip Hop, Meringue, Polka, and African dance classes in her hometown, Springfield, Massachusetts, under such greats as Frank Hatchett and Tracy Thomas. Most recently, Jones can be seen dancing alongside Tash of the Alkaholiks in the 2019 music video "Splash".
Modest Jones has cameos and principal parts in various music videos, including Nas' "Shine on Em" from the soundtrack of the 2006 film "Blood Diamond". She has attended numerous awards shows and is often televised. She is a regular on BET and can be seen as casted audience onstage at the 2019 BET Awards. Her first time on BET was actually at the album listening party for Nas on Rap City in 2006. 
Modest Jones is the host of the Budtender Awards alongside comedienne Rachel "Wolfe" Wolfson. Jones was also the recurring host of Culture and Cannabis with weed comic Stoner Rob (Cheech & Chong). MJ is known for impromptu wardrobe changes and walking alongside the models in fashion shows during her events. 
Miss Jones has created many opportunities as a mentor and she continues to construct countless brand partnerships. She has won plenty of awards and is featured on various works of art, album & mixtape covers. Her voice can be heard in voiceover and "drops", along with mentions and appearances in books, DVDs, interviews and features. 
Most recently, you will find MJ on "Let's Get Crazy": The 2020 Grammy's Salute to Prince and with her family in a Nintendo campaign. Modest is in the process of launching her very own store which will include vintage fashion, trendy styles and the looks you have seen on Modest Jones, herself. This actor/marketing consultant refers to herself as a Deliberate Creator who loves to bring light wherever she goes.
---
Latest Activity
Sorry, there was no activity found. Please try a different filter.