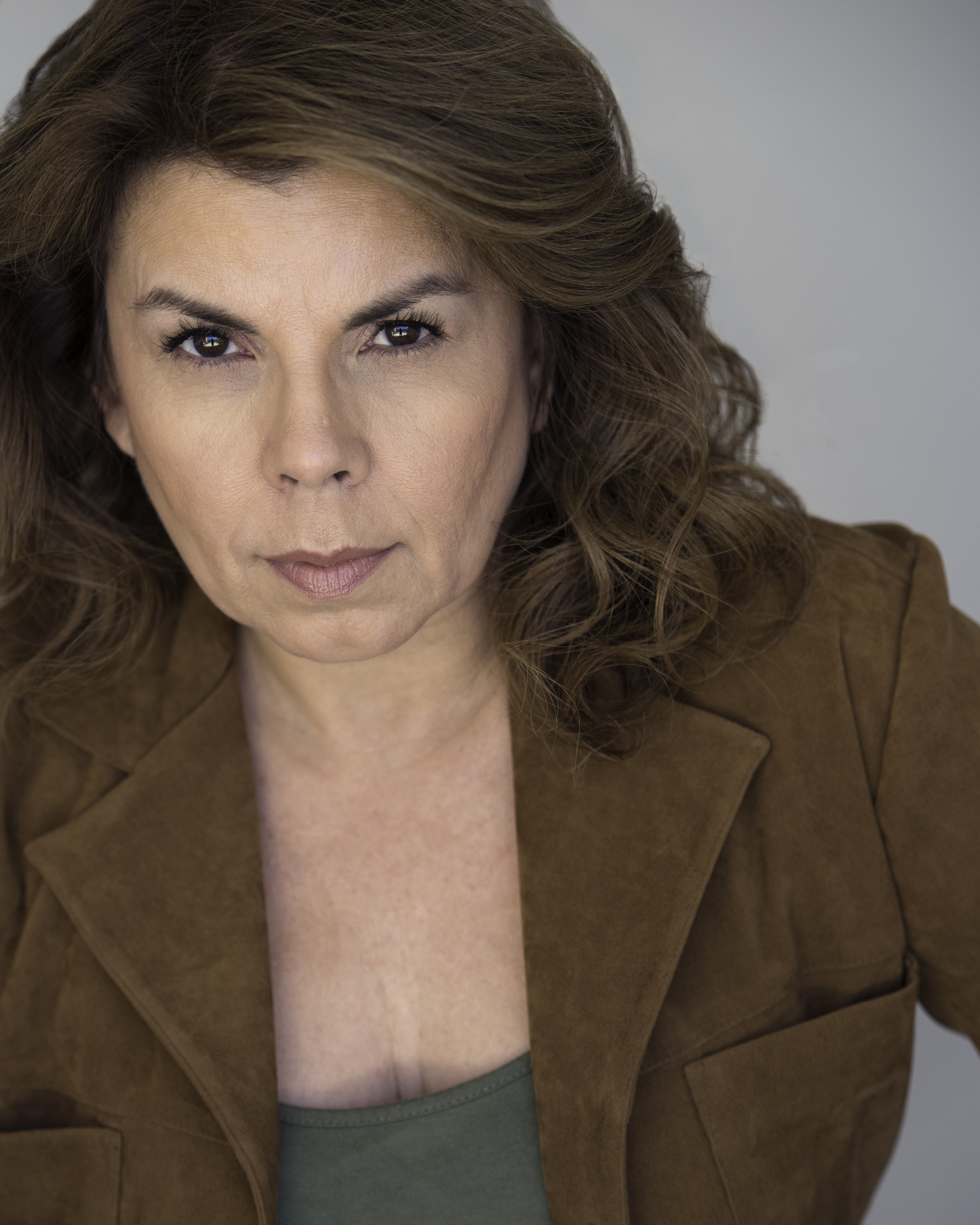 ---
Personal Bio
Coming from a puerto rican family background born in New York and raised in New Jersey, of course there's a lot of spunk and attitude. This Jersey New Yorican had to learn to survive many moves and many changes in surrounding cultures. Marilyn's petiteness and shyness helped in making her aware of others who were treated badly due to differences even if that difference was just popularity. 
Seeing and hearing of many injustices growing up Marilyn wished there were a way to help, which fits in with her niche "Clashing of Ideologies, Cultures and Belief Systems" where the characters she has portrayed, fights for the rights of others in many ways. Even if it's the character she portrays like the one many have grown to love as Veronica in one of the most popular films of 1994 the cult classic Clerks. Marilyn continues to be drawn to those kinds of character which is evident in the latest independent films such as Starship Rising, Rogue Warrior: Robot Fighter playing a Warlord and saving the planet from invasion and Evolution War.
Marilyn has played many strong characters with heart and weaknesses in productions before moving to LA in 1998 such as Crimes of the Heart, Same Time Next Year, Wait Until Dark and many more. 
Since moving to LA, Marilyn produced along with fellow acting students, a theater production titled Bedroom Stories, a series of one act plays with great reviews. 
Other acting that shows diversity in her acting, credits include, short films, Bad Hair day, Negotiations which won official selection DGA first cut, Roadkill, winning BestFest America 1st place horror/thriller 2007, Dig, Best Director nomination and Marilyn receiving Best Supporting Actress Nomination and Neighbors. Feature films, Dead and Gone, Alien Armageddon, Geek USA and Lake Eerie. 
Because being creative is all she knows, Marilyn doesn't just act, she also has impressed audiences with her hair and makeup skills behind the camera on many a production as well as lending in still photography on set and shooting actors headshots. 
Marilyn was set to reprise her role loved by so many of the fans as Veronica in Clerks III written and directed by Kevin Smith but is heartbroken the film has since been canceled. Marilyn has been cast and is awaiting production on Murder Hill to be shot in upstate New York in the near future and awaiting news when to see At the End of the Santa Fe Trail, a pilot which she shot in Albuquerque, NM and which got picked up for The Christian Channel   
Marilyn will soon be adding Director and filmmaker shooting two short film and looking forward to film a dramatic piece that is very dear to her heart after being cast in a reading and was well received by the audience, she decided to option the script.
---
Latest Activity
Sorry, there was no activity found. Please try a different filter.