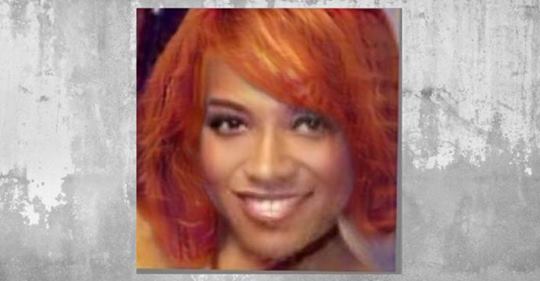 Profession
Finance
Host
Manager
Marketing
Other
Voice Over
Teacher, Trainer, Property Manager, Online Marketer, Public Speaker
---
Personal Bio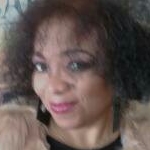 Marilyn Brison
Biography
Marilyn Brison is a Professional, self-motivated, dynamic and multi-dimensional teacher, trainer and facilitation professional with over 20 years of marketing, management training, and leadership development knowledge.  She is passionate about helping others achieve their short and long-time goals.  Marilyn builds long lasting relationships, based on core values of integrity, and rapport with businesses that creates partnerships, and alliances resulting in increased liquidity.  With her positive, enthusiastic, and genuinely friendly attitude, Marilyn radiate a sincere passion for delivering value and benefits to each organization.    
Marilyn Brison worked with Friends Outside Los Angeles County during 2017.  Providing Guest Service Gold Customer Service to their clients. The reviews from the staff and clients of Friends Outside Los Angeles County were constantly of the highest rating of ten (10). This resulted in Friends Outside Los Angeles County referring Marilyn Brison to their affiliate company Dads Back! Academy.  
She directly worked with the Department of Transportation (DOT), Information Technology (IT), Family and Children Services, Non-Profits, and marketing companies in the public and private sector.  Skilled in managing multiple departments and facilities, she has supervised, trained, coached, and developed policies and procedures for corporations.  Marilyn has consistently interfaced with prominent corporate, government, city officials, vendors, and public support organizations.
Her extended educational background includes a Bachelor of Science in Business Marketing, Business Administration for Non-Profit Organizations, Family/Kinship Teaching Credential, Train-the-Trainer in Business Leadership, Human Relations and Personal Development, Computer Operations and Airlines Computer Systems Programming, Air Traffic Control Academy, and Radiologic Technology.  In addition, she has Certifications in AHLEI Customer Service, Conflict Resolution, ADA/Disability Awareness, Diversity, and Public Speaking.
9029 Airport Blvd. Suite 88775 Los Angeles, CA 90009
Contact: 424-224-2487 / Email: urbusinessworld@gmail.com
---
Resume and Cover Letter
Marilyn Brison
9029 Airport Blvd Unit # 88775    Los Angeles, CA 90009
424-224-2487 Cell
Email: urbusinessworld@gmail.com
To Whom It May Concern:
Dynamic, strong, self-motivated, and take charge individual…These are some of the descriptions that have been attached to my name during my professional career. I have prided myself on my abilities to be flexible as well as assertive in the business world and believe that those attributes helped in forming my successful track record.
I am looking for a position that will combine my talents as an organized Marketing Manager, Property Manager, Management of Airlines Operations, IT Specialist, and skilled Customer Service Manager to assist a company in gaining overall higher performances.  Working in industries ranging from computers, housing, casinos, airlines, and consumer products has given me the opportunity to gain valuable knowledge.  This allows me to fit into almost any scenario presented.  I am goal driven and able to work in a fast-paced environment to service both internal as well as external customers.  
I encourage you to contact me to discuss openings that you feel would fit my background and career aspirations.  I promise you that it will be time well spent.
Sincerely,
Marilyn Brison
Marilyn Brison
Marilyn Brison
9029 Airport Blvd Unit # 88775    Los Angeles, CA 90009
424-224-2487 Cell
Email: urbusinessworld@gmail.com
Objective:  Dynamic and multi-dimensional individual seeking a position within an industry that optimize my Managerial skills, superb customer service, communication, organizational, training, computer, and marketing skills to support its mission and exceed performance expectations while providing opportunity for growth and career development.
CORE ATTRIBUTES:
Computer Technician: Apollo, Amadeus, SABRE, GDS and more
Acts with honesty and integrity without compromising the truth.
Proficiency in MS Office, Excel, Word
Self-motivated team player that leads by example
Customer Service Management
Property Management
Excellent time management skills and ability to multi-task and prioritize work
Business Marketing
Attention to detail and problem-solving skills
Airport Operations
DOT airport rules & regulations
Excellent – Written and Oral Communications to external and internal clients on all levels
FAA Emergency disaster trained
Professional office and telephone skills
PROFESSIONAL EXPERIENCE 
INFINITE OPTIONS
Independent Contractor                                                                                            2016-Present
Managed Privately Owned Properties
Teacher of Government Rules and Regulations along with Diversity, Gold Customer Service, and Specialty Courses for different entities in the private and corporate arena.
PINNACLE TRAVEL SERVICES – El Segundo, California                                                          2014 – 2016
American Express Platinum Travel Counselor 
Specializing in domestic and international travel arrangements for elite clientele
Schedule flight services both commercial and private, luxury hotels and resorts, car and limousine services worldwide.
Work in a call center environment processing hundreds of calls daily.
Coordinate arrangements with airlines, hotels, car rental agencies, vendors, and all levels of management in the travel industry.
Book travel, issuing tickets, offering benefits, and services along with ensuring all United States and International laws are abided by regarding travel documents.
Use effective questioning and rapport building to create a travel experience of a lifetime.
Handle irregular situations and card member complaints while providing extraordinary customer service.
 GRANDPARENTS AS PARENTS (GAP) Independent Contractor –
Culver City, California                                                                    2011- 2018
ALLIANCE OF RELATIVE CAREGIVERS (ARC)             2018 – Present
Facilitators                                                                                                       
Responsible for individual and family crisis intervention and counseling.
Facilitate support groups and educational classes authorized by Long Beach College
Organized family recreational activities
Monitor families' interaction between grandparents and grandchildren.
Links families in need to emergency resources for stipends, food, clothing, transportation vouchers, low or no-cost medical and dental care, and more.
Teach and instruct court-ordered parenting classes, workshops, and educational conferences along with referrals for counseling
Outreach to resources and vendors that benefits the community
Hewlett-Packard Company                 Contractual                                                     2012 – 2013
IT Specialist
Interact and communicate with all levels of management
Internal and external customers and operational resolution
Responsible for repairing and programming airlines computers, printers, ticketing machines, boarding pass machines, lobby ticketing machines, e-tickets machines, gate ticketing and bag tag machines, gate readers, along with other devices necessary in ensuring the airlines operates safely.
Instruct and communicate remotely via telephone and computer systems how to resolve major and minor airlines operational issues.
Authorize to handle live FAA / Air Traffic Control disasters
Serviced major airlines such as United Airlines, Continental Airlines, US Air, Virgin Airlines, FlyBe, and many others.
INGLEWOOD USD: COUNCIL PTA PRESIDENT                                                2010-2012
Inglewood Unified School District serves approximately 12,500 K-12 students
Led each school PTA toward specific goals chosen by its members.
Ensured goals were consistent with the policies and purposes of the PTA.
Resolved issues generated by parents, principals, and students
Led brainstorming session(s) with the board-elect to establish unit goals.
Reviewed current and past units' activities, and reports
Implemented and directed National PTA and California State PTA projects in timely manner.
Presented information at all levels – school board members, parents, children, and the community.
URBATEC — Encino, California                                                                                    2003-2006 
Property Manager / Apartment Manager 
Conducted the daily operations and activities of 308 affordable senior and Section 8 communities (700 residents).
Managed over $200K budget per community and made large monthly deposits. Purchased furniture, equipment, materials, and supplies.
Regularly interfaced with prominent corporate, government, city officials, and vendors including attending community events and meetings in compliance with Fair Housing.
Supervised all on-site personnel, contractors, vendors, resident relations, market analysis, marketing activities, as well as overseeing all projects
Filled leasing vacancies, maintained resident files, designed, and coordinated resident activities. Performed income certifications for the residents 
Promoted goodwill/harmony with staff/residents, encouraged participation in events
Monitored work and services performed to ensure a safe work environment
HOLLYWOOD PARK CASINO-Inglewood, California                                                   1999-2010
Marketing Services Manager
Managed staff members of the Concierge, Health Club, Mail Center, Massage Therapist departments, and operated the data base systems and daily responsibilities.
Managed departmental budget of over $350,000
Promoted goodwill/harmony with staff, customers, vendors, and potential customers
Resolved problems/concerns that arose throughout assigned shift and departments
Coordinated departmental operations including payroll, scheduling, and bulk mail
Conducted performance evaluations as well as initiated counseling, disciplinary action
Developed policies and procedures for departments and monitored enforcement
Experience using PC software applications, including MS Word, Excel, and PowerPoint
CONTINENTAL AIRLINES–Los Angeles, California                                                      1986-1999
Management – Customer Service Representative (promoted from Reservations Sales Rep
Supervised over 100 employees on different shifts including scheduling, assignments, vacation approvals, coaching, escalated operational issues, for 40 flights daily
Designed solutions for issues dealing with airport internal and external customers
Arranged pre and post flight large group accommodations for several hundred passengers • Utilized problem solving capabilities for prevention of possible high-level difficulties
Assisted prominent corporate, government, entertainment, religious leaders, and flight crew.
EDUCATION AND CERTIFICATES
B.S. Business Marketing – University of Missouri, St. Louis, MO.
Dealing with Non-Profits Certificate, LA Valley College, Los Angeles, CA
Teaching Credential in Family/Kinship, Long Beach College
Leadership and Train-the-Trainer in Business, California State University Dominguez Hills
HONORS AND AWARDS 
American College, Los Angeles, CA                        Degree / Honor Award 
International Air Academy, St. Louis, MO               Degree / Honor Award
Continental Airlines System, Los Angeles, CA         Certificate / Honor Award
Air Traffic Control Academy, Los Angeles, CA          Certificate / Honor Award 
Toastmasters                                                            Certificate / Honor Award
Numerous letters of commendation from passengers and management of previous employers.
Community Volunteer for over 20 years with countless hours of services.
REFERENCES:
NAME                                                               RELATIONSHIP                          TELEPHONE
LaJaune Bryant                                               Professional     10yrs               323-792-9160
April Washington-Weeden                             Professional    10yrs               818-618-2612
Jacqueline Newsom                                        Professional    10yrs               310-889-5670
Closing Words:
Marilyn Brison professional in many industries of Management, Teaching, Customer Service, and Leadership experience, Communication skills, a positive team player, detail oriented, dependable, and self-motivated with core values.  That prides on working hard to meet deadlines and respond well to high-pressure situations.  Have extensive knowledge and experience for the development of your organization.  Priority is to be an asset within your reputable company. 
Personal Core Values:
Integrity – To act with honesty and integrity without compromising the truth.
Leadership – The courage to lead a group of people to achieve a common goal.
Accountability – Responsibility of actions that influence the lives of customers and co-workers.
Collaboration – Collaborating within and outside the company to achieve excellence.
Commitment – Commitment to deliver great products and services that impact both within and outside the organization.
Passion – Putting the heart and mind in the work to achieve the best.
Efficiency – Being efficient and effective in every approach to give the best solution each time.
Consistency – Be consistent in offering the best experience with each encounter.
Service Excellence – Giving a world-class service each passing day.
Innovation – To come out with new creative ideas that have the potential to change the world.
Diversity – Respecting the diversity and giving the best of the composition.
Respect – Giving due respect to self and others and maintain the environment of teamwork and growth.
Safety – Ensuring the safety of all people and the organization.
Fun – Smiling and having fun celebrating small successes in our journey to achieve big successes.
Latest Activity
Sorry, there was no activity found. Please try a different filter.