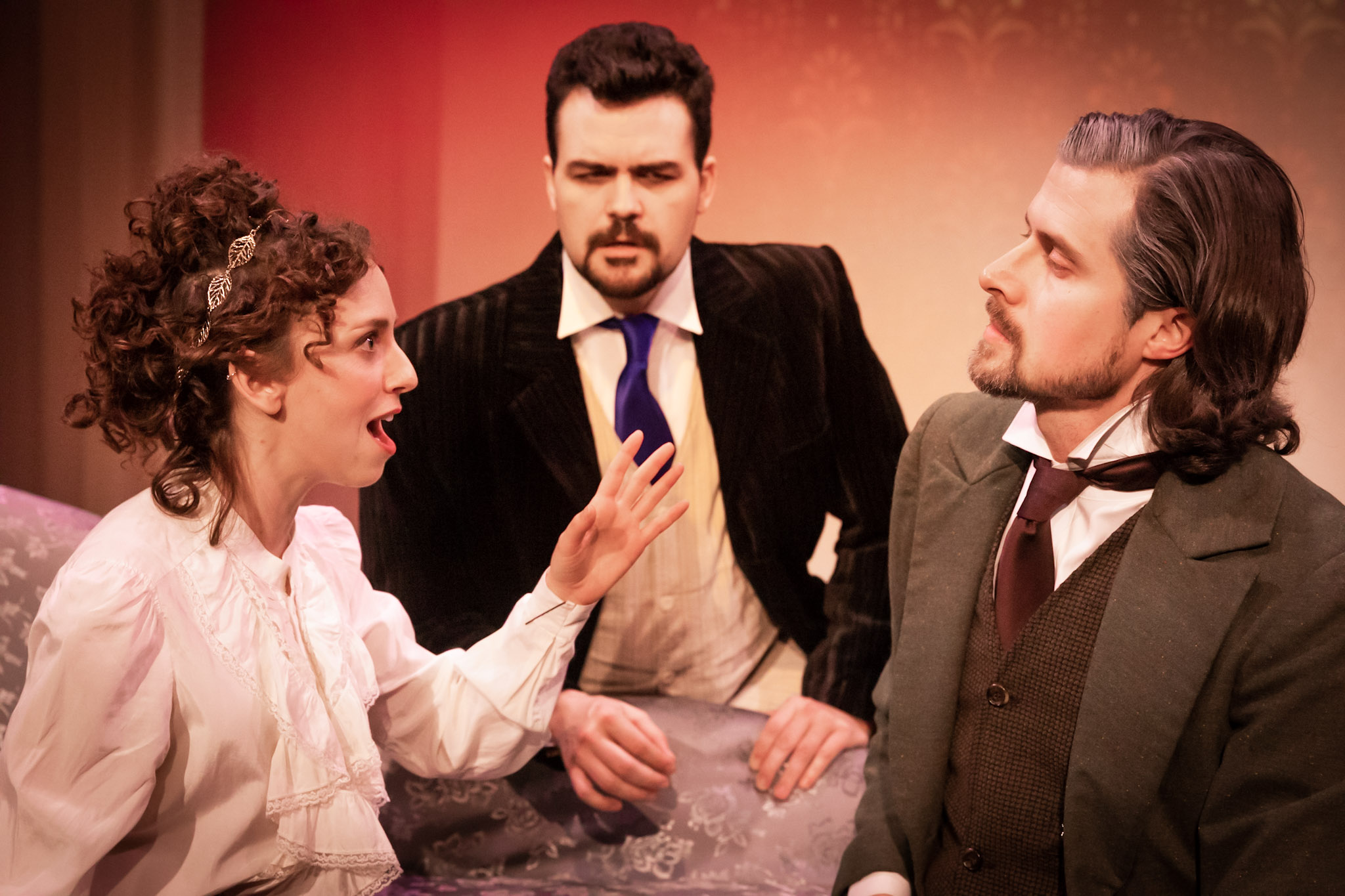 ---
Personal Bio
Gregory Crafts is an award-winning multi-hyphenate creative artist, with more than twenty-five years of experience as an actor, playwright, director, designer, and theatrical producer under his belt. After graduating from Emerson College in Boston, MA with a Bachelor's in Theatre Studies in 2003, Greg migrated to Los Angeles, California. He currently resides in North Hollywood, CA with his wife, Jenn, and their cats, Miranda and Bailey.
In 2008, Greg co-founded Theatre Unleashed, a 501(c)(3) non-profit theatre company located in North Hollywood, CA, and currently serves as its Managing Director, where he oversees the company's operations. Greg is also a member of SAG-AFTRA, Actors' Equity, the Dramatists Guild, the Alliance of Los Angeles Playwrights, an Ovation Voter, and a founding board member of the Theatrical Producers League of Los Angeles.
In 2016, Greg and his wife Jenn teamed up to form a live event venue management company. On January 1st, 2017, the pair took control of studio/stage, a unique performance space located in L.A's Koreatown. Now working under the banner of The StageCrafts, Jenn and Greg are actively seeking new venues to add to their portfolio. Recently, Greg has been named the venue representative to the board of directors of the Hollywood Fringe Festival.
In the age of COVID-19, Greg has turned his passion for tabletop role-playing games into a new hustle, and is now working with Mastermind Adventures as a GM-for-Hire. Book him to run your next Dungeons & Dragons campaign!
With what little free time he has, Greg enjoys supporting local theatre, reading historical fiction, shotgunning sci-fi shows on Netflix, playing video games, designing websites, participating in 5k mud runs, collecting comic books, playing D&D, and practicing martial arts. He also nurses an unhealthy obsession with the Boston Red Sox. Learn more about him at www.GregoryCrafts.com.
---
Latest Activity
Sorry, there was no activity found. Please try a different filter.