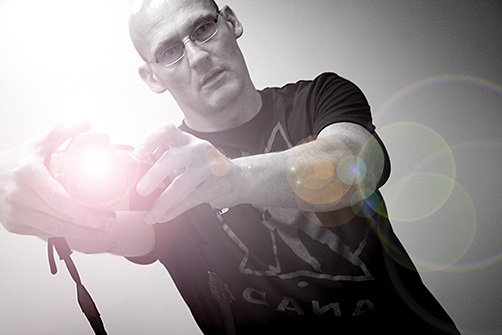 Profession
App Designer / Programmer
Blogger
Graphic Design
Web Designer / Programmer
Writer
creative director/designer/branding/keyart
---
Personal Bio
Hi.
I think I'm just like everyone else.
I have spent most of my adult life creating/designing brands to sell products and services to the global population. I've sold burgers/no fries, tomato soup/no crackers and cookies/no raisins. I've sold women's clothing, men's cologne and baby food. I've sold nutritional shakes in 73 countries and cell phones in 8 languages. I've sold music, art and the idea of higher education. I've sold classic cars, new RV's and airline tickets. I've sold prom dresses, funeral flowers and skin care gels. I've sold pistachio nuts, heart-healthy coffee and anti-aging pills but not in that order. I've sold more water than Evian and Voss combined and I've sold a five-thousand year old fruit affectionately known as The Antioxidant Superpower.
I was born in Canada, The home of the Mounties, moose and Molson Beer which I have never sold. I've lived in Indiana, Chicago and Los Angeles. I've been to England, New Jersey, Washington, Detroit, Denver, San Francisco, Miami, Minneapolis, Vegas baby, Utah, Milwaukee and Kalamazoo but I've never seen Elvis. My wardrobe reflects four time zones and three climate changes but can still fit in one closet. I've been a professional hockey player, an actor but always a creative. I've written screenplays, made short films and dined with celebrities. My short films were official selections at the Los Angeles International Film Festival and some film festival in Utah you've probably never heard of.
I've won awards in three countries but only one solar system. I've won Addy, Tower, Ace and Clio awards but never the Stanley Cup. I once bought twenty copies of Adweek because I was mentioned in a blurb. I am a member in good standing of SAG, IFP, the Friars Club and I have a punch-card from Subway.
Yeah, I think I'm just like everyone else.
---
Latest Activity
Sorry, there was no activity found. Please try a different filter.