Hi everyone,
INFOLIST.com is hosting a RED CARPET PRE-OSCARS SOIREE and BIRTHDAY PARTY FOR INFOLIST FOUNDER JEFF GUND – a HIGH-END NETWORKING EVENT!
EVEN MORE NEW SPECIAL GUESTS – JUST ADDED!  Stars from the OSCAR-WINNING The Big Short, Skyscraper, Altered Carbon, Star Trek: Into Darkness, plus BRETT LEONARD, director of Virtuosity and Lawnmower Man, and more!
Special Guests include iconic PRODUCER/WRITER/DIRECTOR DAVID ZUCKER (franchises including AIRPLANE!, NAKED GUN, and SCARY MOVIE), FILM EXECUTIVE RICHARD WALTERS (the Oscar-Winning film WHIPLASH, Oscar-nominated NIGHTCRAWLER), SCREENWRITER JIM HERZFELD (Oscar-nominated film MEET THE PARENTS), with celebrity guests NAOMI GROSSMAN (American Horror Story) and KARA WANG (Good Trouble, Shanghai Calling)!
AND MORE SPECIAL GUESTS – including  Iconic director RANDAL KLEISER (Grease, Blue Lagoon, Flight of the Navigator), director BRETT LEONARD (Virtuosity, Lawnmower Man), MAYLING NG (starring in Scorpion King: Book of Souls, and as "Orana" in Wonder Woman), Plus stars from The Karate Kid and Cobra Kai, plus the producers of Bring It On, Children of Men, and The Guardian, PLUS the Music Supervisor from the OSCAR-WINNING Hustle & Flow, the OSCAR-NOMINATED Hellboy 2, Avengers: Age of Ultron, and more!
PLUS – SURPRISE special guests and celebrities from major blockbuster films I can't announce yet!
Support INFOLIST, and get your tickets now at the link below!  And also be sure to get a drink while you're there so you can drink a birthday toast with me (and because good bar sales ensure I can keep doing these events!)!
See you all there – good luck, have a great day, and don't forget to dream big!
-Jeff
Jeffrey R. Gund
Follow INFOLIST on Instagram
Follow INFOLIST on Twitter
Like INFOLIST on Facebook
Join Our Facebook Group
______________________________
JEFFREY R. GUND
& 
invite you to attend a
RED CARPET
PRE-OSCARS SOIREE
&
BIRTHDAY PARTY FOR INFOLIST FOUNDER JEFF GUND
A HIGH-END NETWORKING EVENT!
Please note this event is not affiliated with or endorsed by the Academy of Motion Picture Arts & Sciences in any way whatsoever.
with
SPECIAL INDUSTRY GUESTS
ICONIC PRODUCER / WRITER / DIRECTOR 
DAVID ZUCKER 
(AIRPLANE!, NAKED GUN 1-3, SCARY MOVIE 3-5, PHONE BOOTH, BASEketball)
FILM EXECUTIVE
RICHARD WALTERS
The OSCAR-WINNING film WHIPLASH
the OSCAR-NOMINATED DRIVE (starring Ryan Gosling)
the OSCAR-NOMINATED NIGHTCRAWLER (starring Jake Gyllenhaal)
and the GOLDEN GLOBE-NOMINATED BOBBY (starring Emilio Estevez & Lindsay Lohan)
ICONIC DIRECTOR
RANDAL KLEISER
director of the iconic classic films
GREASE
THE BLUE LAGOON
FLIGHT OF THE NAVIGATOR
WHITE FANG
BIG-TOP PEE-WEE
and director/producer of the new VR Experience futuristic series
DEFROST
MARK PENNELL
Head of New Business & Special Projects for
BEACON PICTURES
Producers of
THE OSCAR-NOMINATED CHILDREN OF MEN
BRING IT ON
DAWN OF THE DEAD
END OF DAYS
THE GUARDIAN
DIRECTOR
BRETT LEONARD
LAWNMOWER MAN
VIRTUOSITY
MAN-THING
and new hybrid 360 / 2 D film project Hollywood Rooftop
SCREENWRITER
JIM HERZFELD
The OSCAR-NOMINATED film MEET THE PARENTS (starring Ben Stiller & Robert DeNiro)
MEET THE FOCKERS (starring Ben Stiller & Robert DeNiro)
MUSIC EDITOR / COMPOSER
SHIE ROZOW
the OSCAR-WINNING HUSTLE & FLOW
the OSCAR NOMINATED HELLBOY 2
CORPSE BRIDE
AVENGERS: AGE OF ULTRON
Plus TV shows including
Desperate Housewives, Snowfall, Arrow
SCREENWRITER
THUNDER LEVIN
SHARKNADO 1-4
with
SPECIAL CELEBRITY GUESTS:
MARTIN KOVE
starring in THE KARATE KID
COBRA KAI
RAMBO: FIRST BLOOD PT. 2
BYRON MANN
Starring in SKYSCRAPER
Appearing in the OSCAR-WINNING THE BIG SHORT
Starring in THE MAN WITH THE IRON FISTS
Starring in RED CORNER
Starring in STREET FIGHTER
Appearing in ALTERED CARBON
MAYLING NG
Starring in THE SCORPION KING: BOOK OF SOULS as Khensa
Appearing in WONDER WOMAN as Orana
and in Lady Bloodfight as Svietta
KARA WANG
"Sumi" in GOOD TROUBLE
SHANGHAI CALLING
NAOMI GROSSMAN
"Pepper" in the hit series on FX
AMERICAN HORROR STORY
AND MORE SPECIAL GUESTS:
Juan Carlos Arvelo – voice actor in the OSCAR-NOMINATED Spider-Man: Into the Spider-Verse, appearing in Che: Part One
Myles Reiff – Producer, Leah Remini: Scientology and the Aftermath
Joe Ochman – appearing in the OSCAR-NOMINATED Ernest and Celestine, voice actor on Red Dead Redemption, Fallout 4, Call of Duty: Advanced Warfare, World of Warcraft, Life Is Strange, Digimon, Space Jam, and actor on Buffy the Vampire Slayer, Lois and Clark, and many others
Robert Craighead – Starring in Future Man on Hulu, Too Close to Home (TLC), Bold and the Beautiful (CBS)
Marilyn Ghigliotti – starring in Clerks, Clerks 3, Starship Rising
Steve Straka – producer, Bayou Caviar (directed by and starring Cuba Gooding, Jr., with Famke Janssen, and Richard Dreyfuss) and Growing Up Smith (starring Jason Lee and Hilarie Burton)
Gigi Edgley – Appearing in the EMMY-NOMINATED Feud: Bette & Joan, plays Chiana on Farscape (Syfy), and host on Jim Henson's Creature Shop Challenge (Syfy)
Meredith Thomas – starring in Quarter Life Poetry
Lucas Lockwood – appearing in Ballers on HBO, Rosewood
Gianna Simone – appearing in Star Trek Into Darkness, Mother's Day, I Can Only Imagine, Unbroken:  Path to Redemption, Run The Race
Joey Luthman – starring in the FOX/NatGeo series The Long Road Home, appearing in Grey's Anatomy, The Goldbergs, Weeds
Amir Mo – writer/director of The Sex Addict, featuring Horatio Sanz (Saturday Night Live) and Ken Davitian (Borat)
Gloria Laino – appearing in American Horror Story, Jane the Virgin, What We Do in the Shadows
Adrienne Wilkinson – appearing in Star Wars: The Clone Wars, Xena: Warrior Princess, Star Wars: Rebels
Chris Sanders – Producer, Gurney Productions (Duck Dynasty, Ghosts in the Hood, Shark Week)
Randy Mendelssohn – Entertainment Attorney (Exec Producer – The Killer Inside Me, Cook Off)
Bryan Michael Stoller (author:  Imagining Hogwarts, Filmmaking for Dummies)
Chris Gore – editor of FilmThreat.com
JT Molner – director, Outlaws and Angels
Sadie Katz – Wrong Turn 6, Last Resort
Casey Dacanay – guest starring on Scorpion on CBS
Jimmy Star – the Jimmy Star Show
Ron Russell – The Jimmy Star Show
Tim Davis – appearing in Billions
Laurene Landon – Nation's Fire, Maniac Cop
Thomas J. Churchill – producer – Check Point, Nation's Fire
…and MORE TO BE ANNOUNCED!
THIS WILL BE A MAJOR NETWORKING EVENT!
Plus, you'll get your own personal reading from the acclaimed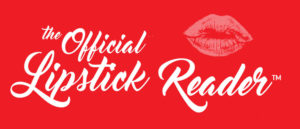 Voted Best Lipstick Lip Print Reader!
A fun, entertaining encounter like you've never experienced!
www.OfficialLipstickReader.com
You should attend if:
You're going to the Oscars, and want to get a head start and mingle with people who are also going
You're NOT going to the Oscars, and want to meet people who are going
You just want to have FUN and mingle with great people
You want to discuss your favorite picks for the Oscars
You want to wish Jeff a Happy Birthday!
You just want to do some high-end networking!
ONE NIGHT ONLY!
WEDNESDAY, February 20th, 2019
8pm – 2am
at
SKYBAR
at the Mondrian Hotel
8440 Sunset Blvd.
West Hollywood, CA 90069
(Age 21+ / You MUST bring valid I.D.  – Skybar requires this!)
You MUST RSVP
THIS IS A GUEST LIST ONLY EVENT
INFOLIST.com PREMIUM and PRO Members get 60% OFF!!  That's just $10 (normally $25!) for General Admission tickets, and only $14 (normally $35!) for VIP Tickets with Red Carpet priority access!
Tickets will go fast – so DON'T WAIT!  Limited amount available!
UPGRADE NOW (or log in to your Premium/Pro Account) so you can take advantage of this special offer!
DISCOUNT DRINK TICKETS available as well – details at the link below!
GET YOUR TICKETS NOW AT:
BOTTLE SERVICE RESERVATIONS GET PREFERENTIAL ENTRY
THIS WILL BE A SOLD OUT EVENT
Please call Skybar to make your Bottle Service Reservations ONLY at (323) 848-6025 or email them at
Tell them you were sent by Jeff Gund!
For pics of our previous events:
Pre-Cannes & Post-Cannes Parties
I look forward to seeing you there!
If you are interested in being a featured Special Guest,
OR for Sponsorship opportunities, please contact:
Follow INFOLIST on Instagram
Follow INFOLIST on Twitter
Like INFOLIST on Facebook
Join Our Facebook Group
______________________________
INFOLIST.com
You may feel free to share this posting on other websites, groups, and via email to anyone you feel would be interested – however, YOU MUST INCLUDE THE ENTIRE POSTING WITH NO EDITING WHATSOEVER, including the intro from me at the top, this footer, and any advertising or other information present, crediting Jeff Gund at INFOLIST.com as the source if re-posted on a website or other list.  You MAY also SHARE LINKS to this posting (and are encouraged to do so!) – via the buttons above, etc.  Posting or sharing InfoList DISCOUNT CODES on other websites, groups, etc. is STRICTLY PROHIBITED, as such information is for INFOLIST members only.  Thank you for respecting this requirement, so I can continue to bring you all the relevant industry information and discounts.  While InfoList does its best to confirm and validate all information posted, we are a service that posts information from other companies and individuals, and are not responsible for the content posted, or any errors, omissions, typos, etc.  Have a great day!  -Jeff