Hi everyone,
It's time for the INFOLIST.com RE-LAUNCH PARTY & HOLIDAY EXTRAVAGANZA – in celebration of the recent launch of the all new website with a new look, new features, and more ways to help you connect with other industry professionals to find more work, make your own work, and get your projects made!  And we'll be celebrating the holidays!
MORE NEW SPECIAL GUESTS JUST ADDED – including Sean Kanan (starring in General Hospital and Bold and the Beautiful), Erik Lopez (starring in Crazy Ex-Girlfriend), creators from Chronicles of Narnia and Murder on the Orient Express, Emmy-Nominated Executive Producer Myles Reiff, Jason Rose, the Executive Producer of Chef (starring Jon Favreau), television director Ciaran Donnelly (Vikings, Robin Hood, Krypton, Camelot, The Tudors, etc.), animators from Fear the Walking Dead and Kung Fu Panda, Voice Talent from Call of Duty and Fallout, plus CELEBRITY GUESTS Mayling Ng (starring in Scorpion King:  Book of Souls, and as "Orana" in Wonder Woman, and  Caroline Williams, star of Texas Chainsaw Massacre 2 and Sharknado 4!
PLUS ICONIC MARTIAL ARTIST/ACTRESS Cynthia Rothrock, and ICONIC "B Movie Queen" Sybil Danning!  And surprise special guests including a BLOCKBUSTER writer/director of films for Marvel, Warner Bros, and Fox, and highly acclaimed players from LA Lakers!
And not only will this be a great evening of fun and celebration, it will be a HIGH-END NETWORKING EVENT with our featured top industry Special Guests, including top agent Eric Reid from WME, Television Exec Kristi Shuton from Disney/ABC, and VFX  Supervisor Olaf Wendt from Game of Thrones, Star Trek, Harry Potter, and more!
PLUS – we're having an amazing FUN-TECH GIVEAWAY from WOWWEE!!  We're giving away the super fun VELOCIRAPTOR FINGERLINGS , as well as a ROKU Streaming Stick – to lucky winners selected from VIP Tickets Holders!
I hear SUCCESS STORIES from every InfoList event about how someone made a connection that got them a job or gig, helped them get their project done, or changed their life!  So support INFOLIST (and your career!), and get your tickets now at the link below!
Happy Holidays – good luck, have a great day, and don't forget to dream big!
-Jeff
Jeffrey R. Gund
Follow INFOLIST on Twitter
Like INFOLIST on Facebook
Join Our Facebook Group
______________________________
JEFFREY R. GUND
&
invite you to attend a
RED CARPET
INFOLIST.com RE-LAUNCH PARTY
& HOLIDAY EXTRAVAGANZA!!
A HIGH-END NETWORKING EVENT!
Hosted by:
with
SPECIAL INDUSTRY GUESTS
AGENT
ERIC REID
WILLIAM MORRIS ENDEAVOR
VISUAL EFFECTS SUPERVISOR
OLAF WENDT
STAR TREK: INTO DARKNESS
GAME OF THRONES
TRUE DETECTIVE
BLACK SAILS
MOLLY'S GAME
On-Set Pre-Vis for:
GOLDEN COMPASS
HARRY POTTER AND THE ORDER OF THE PHOENIX
TELEVISION EXECUTIVE
KRISTI SHUTON
DISNEY / ABC TELEVISION GROUP
Manager Creative Talent, Development & Inclusion 
EMMY-NOMINATED
EXECUTIVE PRODUCER
MYLES REIFF
Leah Remini: Scientology and the Aftermath
DIRECTOR
CIARAN DONNELLY
Vikings, Robin Hood, Krypton, The Tudors, Camelot, The Bastard Executioner
EXECUTIVE PRODUCER
JASON ROSE
CHEF (Starring Jon Favreau), Jane Got a Gun, King Cobra
PRODUCER
RYAN PATRICK MCGUFFEY
Showrunners: The Art of Running a TV Show
and
CELEBRITY GUESTS
MAYLING NG
Starring in THE SCORPION KING: BOOK OF SOULS as Khensa
Appearing in WONDER WOMAN as Orana
and in Lady Bloodfight as Svietta
SEAN KANAN
Starring in THE BOLD AND THE BEAUTIFUL as Deacon Sharpe
Starring in GENERAL HOSPITAL as A.J. Quartermaine
and in Karate Kid III as Mike Barnes
ERIK LOPEZ
Starring in CRAZY EX-GIRLFRIEND
CARL MCDOWELL
Starring in BALLERS on HBO
PETER KWONG
Appearing in
LETHAL WEAPON (TV series)
The EMMY-WINNING BEAUTY & THE BEAST (TV series)
The EMMY-WINNING JAG
The EMMY-WINNING General Hospital
The EMMY-NOMINATED The District
The EMMY-WINNING King of the Hill
And the feature films Big Trouble in Little China and The Golden Child
KATE LINDER
Starring in the EMMY-WINNING
THE YOUNG AND THE RESTLESS
ICONIC MARTIAL ARTIST AND ACTRESS
CYNTHIA ROTHROCK
Starring in UNDEFEATABLE, HONOR AND GLORY, ABOVE THE LAW, LADY DRAGON
ICONIC "B-MOVIE QUEEN" ACTRESS
SYBIL DANNING
Starring in GRINDHOUSE, CHAINED HEAT, AMAZON WOMEN ON THE MOON, HERCULES, HOWLING II
NAJEE DE TIEGE
Kevin the Blue Ranger in POWER RANGERS SAMURAI on Nickelodeon
AND MORE SPECIAL GUESTS:
Caroline Williams – Starring in Texas Chainsaw Massacre 2, Starring in Killer Rose, Co-Star Sharknado 4, Halloween II, Leprechan 3
Gaku Space – Starring in Overwatch and Street Fighter: Assassin's Fist; appearing in Westworld and How I Met Your Mother; and voice roles in video games X-Men: Destiny, and Teenage Mutant Ninja Turtles: Out of the Shadows
Alan Sowd – animation, animatics, and storyboards for Fear the Walking Dead, Kung Fu Panda, MacGyver, Fantastic 4, Riddick, etc.)
James Mather – Supervising Sound Editor, Wonder Woman, Harry Potter & the Deathly Hallows/Half-Blood Prince/Order of the Phoenix, Mission Impossible – Fallout, Murder on the Orient Express, Chronicles of Narnia, Sherlock Holmes
Chris Sanders – Producer, Gurney Productions (Duck Dynasty, Ghosts in the Hood, Shark Week)
Des Doyle – writer/director, Showrunners: The Art of Running a TV Show; Assistant Camera, Reign of Fire
Jimmy Nguyen – Executive Producer, Showrunners: The Art of Running a TV Show
Scott Page – celebrity saxophonist from Pink Floyd, Supertramp, Toto, etc. , Co-Founder of video game company 7th Level.
Celeste Thorson – How I Met Your Mother, A Kid Called Mayonaise
Meredith Thomas – appearing in A Christmas in Vermont, and A Christmas in Royal Fashion, and in The Orville.
Gabriel Jarret – starring in Real Genius, appearing in the EMMY-WINNING The West Wing, and the EMMY-NOMINATED Party of Five
Keith Carlos – appearing in The Bold and the Beautiful
Sadie Katz – actress (Wrong Turn 6, Blood Feast)
Joe Ochman – voice actor on Fallout 4, Call of Duty: Advanced Warfare, World of Warcraft, Life Is Strange, Command and Conquer 4, Digimon, Space Jam, and actor on Buffy the Vampire Slayer, Lois and Clark, and many others
Katie Lohmann – appearing in A.I. Artificial Intelligence, The Mummy's Kiss, Reno 911, etc.
Broderick Hunter – Influencer, appearing in Rel (Fox), Marlon (NBC), Insecure on HBO
Erin O'Brien – starring in Clinton Road, and appearing in Tremors (2018)
Chris Gore – editor of FilmThreat.com
Amir Mo – writer/director/actor (The Sex Addict)
Shiva Negar – appearing in American Assassin
Plus, you'll get your own personal reading from the acclaimed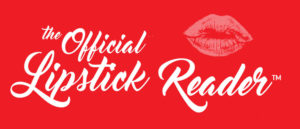 Voted Best Lipstick Lip Print Reader!
A fun, entertaining encounter like you've never experienced!
www.OfficialLipstickReader.com
THIS WILL BE A MAJOR NETWORKING EVENT!
You should attend if:
You want to celebrate the holidays in style!
You want to support INFOLIST on the Re-Launch of the new site!
You want to do some high-end networking with top industry professionals!
You want to wish Happy Holidays to Jeff! 🙂
You just want to mingle with great people!
Special Bonus for
VIP Ticket Holders
 ONLY: 
AMAZING FUN TECH GIVEAWAYS
including a
ROKU Streaming Stick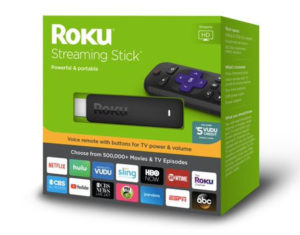 &
from
WOWWEE!
Innovative Hi-Tech Robotic and Entertainment Products
We'll be having a drawing to give away
VELOCIRAPTOR FINGERLINGS
*UNTAMED!*
Friend or Foe?  You Decide!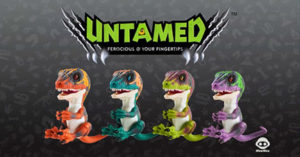 *Only VIP Ticket Holders will be eligible for the Giveaway!
(Limited number to VIP ticket holders drawn at random)
PLUS, we'll have $12 drink specials all night!
at
SKYBAR
at the Mondrian Hotel
8440 Sunset Blvd.
West Hollywood, CA 90069
WEDNESDAY, December 5th, 2018
8pm – 2am
Red Carpet begins at 8pm
DRESS CODE:  UPSCALE, HIP, COOL, SEXY!
(Dress Code Enforced by Skybar, so look sharp!)
You MUST RSVP
THIS IS A GUEST LIST ONLY EVENT
GET YOUR TICKETS NOW:
THIS WILL BE A MAJOR NETWORKING EVENT!
BOTTLE SERVICE RESERVATIONS GET PREFERENTIAL ENTRY
THIS WILL BE A SOLD OUT EVENT
Please call Skybar to make your Bottle Service Reservations ONLY at (323) 848-6025 or email them at
Tell them you were sent by Jeff Gund!
If you are interested in being a featured Special Guest, OR for Sponsorship opportunities, please contact:
For Testimonials and InfoList SUCCESS STORIES:
Click Here
For pics of our previous events:
Pre-Oscar Soiree 2017
Pre-Oscar Soiree 2016
Pre-Cannes &Post-Cannes Parties
I look forward to seeing you there!
Follow INFOLIST on Twitter
Like INFOLIST on Facebook
Join Our Facebook Group
ALL NEW INFOLIST T-SHIRTS
WILL BE AVAILABLE FOR PURCHASE AT THE EVENT!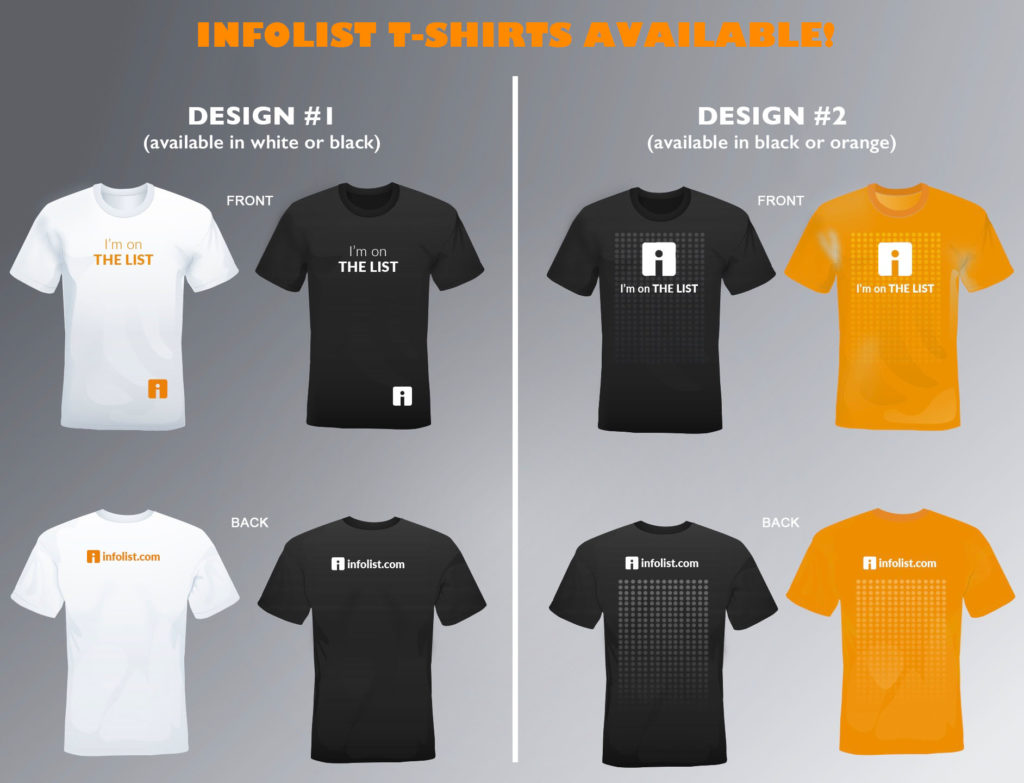 ______________________________
INFOLIST.com
You may feel free to share this posting on other websites, groups, and via email to anyone you feel would be interested – however, YOU MUST INCLUDE THE ENTIRE POSTING WITH NO EDITING WHATSOEVER, including the intro from me at the top, this footer, and any advertising or other information present, crediting Jeff Gund at INFOLIST.com as the source if re-posted on a website or other list.  You MAY also SHARE LINKS to this posting (and are encouraged to do so!) – via the buttons above, etc.  Posting or sharing InfoList DISCOUNT CODES on other websites, groups, etc. is STRICTLY PROHIBITED, as such information is for INFOLIST members only.  Thank you for respecting this requirement, so I can continue to bring you all the relevant industry information and discounts.  While InfoList does its best to confirm and validate all information posted, we are a service that posts information from other companies and individuals, and are not responsible for the content posted, or any errors, omissions, typos, etc.  Have a great day!  -Jeff